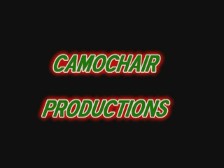 FEATURED VIDEOS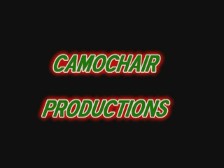 "CLEAR IT UP"
Our content is filmed in High Definition! See the videos below in full resolution by customizing the settings box in the lower right hand corner of the video. 720p and 1080p (when available) are your HD selections, and will provide crisp, clear video, at least when we filmed with the camera in focus. If you find the video is slow to load, pauses, or you experience jerky playback, you may have a slow connection, and should view them in standard definition. Select the highest resolution your computer will playback smoothly and enjoy!
IN CASE THESE STEPS FAIL
If you have problems with viewing, you may realize better results for playback by clicking through and viewing the video directly at the hosting source.
HERPING FLORIDA IN THE SPRING
In our first release for the 2018 spring season, you'll find Michael and Chris getting the band back together! Back in the day, one of the first videos they produced for our project was Herping Florida, and here you will find them exploring the herpetofauna of the sunshine state yet again! While Florida is known for it's stable climate, there are seasonal fluctuations that occur. Wildlife reacts to these changes much as it would anywhere else, and this provides the opportunity to find some species that can,at other times, be difficult to locate. One of them would be the Greater Siren, which is one of the "lifers" uncovered in this video. Be sure to join them on their adventure, there will be much more coming soon!

HOW TO FISH UNFAMILIAR WATERS
Always looking for new adventures, we thought it might be fun to explore some new water. So we picked a lake within an hour or so drive, grabbed the camera, and rented a boat. With the budget a bit tight, we were looking for a good fishing spot a little closer to home than some of our old reliable haunts we frequent like Deep Creek Lake. We also wanted to make a few videos and share fishing tips and tactics that could help the novice angler get started filling a cooler with some really good eating! This was the first video in the series, and there are links at the end that you can use to see the videos that followed. We take a look at starting from scratch, describing our methods as we go. We wind up developing some really good fishing locations that led to great fishing action, and limits of fish being taken! We caught a wide variety of species, and plan to continue fishing this lake into this year, sharing our methods, as this season gets started. No matter if you're just getting started fishing, or looking for tips to put more fish on your stringer, be sure to click below and check these videos out. More will be coming soon. We also have more great fishing videos, as well as tips that could help you improve your success, with some tips to save money doing it. Use this link here to access our Frugal Fishing videos!
TIPS FOR PUBLIC LAND TURKEY HUNTING
What would spring be without turkey hunting? For some members of our crew, it is the pinnacle of the spring season. The thunderous gobble of a wild turkey echoing through the morning woodlands as the sun begins to rise is enough to keep you rising well before dawn day after day. Hunting these grand birds is a treat in itself. When hunting wild turkey, you can interact with the game. Imitating the calls of a hen, you try and lure the wary gobbler to you as he struts and gobbles. It can be extremely frustrating, and it is usually a futile effort. But every now and again, you get your bird. While hunting turkeys can be difficult, the added problems of doing so on heavily hunted public land compounds the issue. In this video, Mike takes to the field and offers tips along the way that not only could help improve your success, but end up putting him in a position to tag a fine spring gobbler! Be sure to join him!
CROCK POT TURKEY LEGS
Lets face it. Hunting wild turkey is tough. Most days you'll rise before dawn, and head into the field only to be frustrated by that cautious, wary old bird, who will gobble at all your calls and never put in an appearance. Every now and then, you do get lucky and hang your tag on a nice one though. Wild turkey can provide some really fine eating, but anyone who has had the good fortune to bring a bird home knows that an old longbeard that has spent it's days scratching his living from the forest floor, and keeping himself distanced from predators like fox, coyote, and YOU has some very tough legs and thighs. Our video at this link, How To Dress a Wild Turkey, runs through the process of removing the best eating, the breasts, from the bird. But when you breast the bird, you also remove the legs and thighs. There is no need to discard them as inedible though. The video below offers a great recipe for those tough legs and thighs that will fit perfectly with your schedule, especially in states that have a noon quiting time. Put them on as you head out in the morning, and those legs and thighs will be ready to provide you with a tender lunch when you get home. Don't discard those parts! Give this recipe a try.
HATCHERY TROUT
Back in the day, as we got started with the Camochair project, we filmed this video. Early in the spring, when the weather is still cold, fishing can be pretty slow. The annual trout stockings in local lakes and streams are often the first chance an angler has to get out and do some spring fishing. They bite readily in the colder water temperatures, before most other fish get going. We had a lot of fun producing this video with friends, and it is presented as a somewhat tongue in cheek look at fishing for stocked trout. We hope you enjoy it!
GET OUT THERE AND ENJOY THE OUTDOORS!
Above are just a few of our spring themed videos. We will be out there this spring with our cameras in tow, making memories and documenting our outdoor adventures to share with your here. While we produce fresh content to add to our site, we hope you find some time to enjoy the outdoors yourselves. Below you'll find a collection of some of our older video content you can access by clicking the thumbnails. We hope that you not only enjoy sharing our past adventures, but that they give you ideas on activities you might enjoy yourselves !
NORTH CAROLINA'S OUTER BANKS


We have taken several trips here, and it always results in a memorable time. There are options for offshore fishing charters, which we have enjoyed but not as of yet filmed, and the surf fishing is world class. You can fill a cooler right from the beach. There's camping, as we found out when we filmed Frugal Fishing 4.5 , as well as herping. This is a must destination for everyone from beachcomber, fisher-folk, or herpers. Use the links above to access some of the fishing videos we filmed while there, or click the thumbnail to join the gang herping!


Deep Creek Lake has always been a favorite of ours. We vacationed there over many summers, and while fishing isn't the only activity to be found here, it certainly dominated most of our time. We filmed several Frugal Fishing videos from the boats rented at centrally located Bill's Marine, as well as the video you can watch by clicking on the thumbnail below where Dana caught this beast of a bass. This is a great destination, for those coming from near or far.

Help a Rattlesnake Cross the Road!

Last summer, Michael took a trip out west to and went Herping in Utah. While there, he found several unfortunate Rattlesnakes that had been hit by vehicles on the way to their winter den site. Exercising extreme caution, he decided to give one they had located trying to cross a bit of help, and got it to the other side of the road safely.

We

WOULD NOT

suggest you try this yourself!

We often visit Chris in Florida, and as mentioned on our home page, we will be headed that way again this spring! On one of our last visits, we booked a charter to fish for Tarpon with Captain Matt Ercoli. He's a top notch guide, and had Dana hook into a 100 pound plus monster in no time. This fish not only provided an epic battle, but ran up on towards the beach, and got in amongst the bathers enjoying the warm Florida waters and created havoc. You may or may not want to use the link and book a fishing trip in Florid with Captain Matt (this is highly recommended), but you certainly don't want to miss this video. Click below and enjoy the action!

A few years back, we took a trip to Norris Lake. Staying lakeside at a fantastic VRBO home, called the Ma Cook Lodge, we found the fishing to be fantastic, and the accommodations within reasonable driving distance of the Smokey Mountain National Park. Not only did we film this video while there, but several others also Frugal Fishing 3.2, and a video exploring the native reptiles and amphibians called Herping Tennessee!

If you find yourself with some game in the

ice box you don't know

what to do with,

perhaps our series on

Home

processing helps complete our

outdoor

adventures, and can help save some

money as well. If you think this is

something you would like to try, or

perhaps you have, and need a bit of

guidance, be sure to click below

and check these videos out!