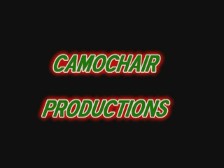 FEATURED VIDEOS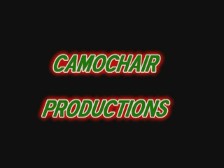 "CLEAR IT UP"
Our content is filmed in High Definition! See the videos below in full resolution by customizing the settings box in the lower right hand corner of the video. 720p and 1080p (when available) are your HD selections, and will provide crisp, clear video, at least when we filmed with the camera in focus. If you find the video is slow to load, pauses, or you experience jerky playback, you may have a slow connection, and should view them in standard definition. Select the highest resolution your computer will playback smoothly and enjoy!
IN CASE THESE STEPS FAIL
If you have problems with viewing, you may realize better results for playback by clicking through and viewing the video directly at the hosting source.
THE WAITING GAME
The rut, or breeding season of the whitetail deer is highly coveted by hunters. Many plan their vacation time from work to coincide with this event. Bucks will loose their normally cautious nocturnal behavior patterns, and move about in search of a receptive doe during daylight hours. It is a fantastic time to be in the woods, and often you will see the true trophy bucks seeking mates, even chasing does through the woods. Then again, it can be incredibly frustrating. With the bucks abandoning any pattern they had established, chasing, and running to and fro, it can be difficult to get into a good position to get a shot at one. In this video, Mike encounters this situation. A buck pins down a doe to breed her in a thicket not sixty yards from his stand. Close, but just a bit too far for an ethical shot with his bow. The deer bed down there in the morning, and remain all day. This provided great footage of the action, but no shot opportunity. He does manage to close the deal on towards dark, but not as expected!
RUTCATION 2017
The previous video was filmed on a hunt during the whitetail rut. As we mentioned, and in keeping with our theme of giving ideas for planning vacations with this update, we have produced this video. Every year, we take a week or two of vacation time from work to enjoy this time period in November. In fact, many deer hunters do. It has been come to be called a "rutcation". But deer hunting is not the only outdoor activity one can enjoy on a vacation in November. Many other hunting seasons are open during this time period, small game hunting can provide hours of outdoor enjoyment, filling the freezer with a variety of meats, and duck hunting also opens during this time frame. Click on the video below, and join us as we provide an overview, if your a hunter, perhaps you'll decide a "rutcation" is for you!
FLORIDA TARPON FISHING
We have fished with Captain Matt Ercoli on several occasions for multiple species of fish. This has always proven to be a very productive trip, no matter what the target species were. He offers a variety of charters, from inshore for snook, redfish, and trout, to near-shore for species like grouper and king mackerel. We had always wanted to catch a tarpon, so we we contacted him and on one of our visit to see Chris in Florida, Dana and Mike headed out and latched into some true bruisers of 100 pounds or more, and got the battles on video. If you are looking to catch the fish of a lifetime, we would highly recommend giving him a ring to set something up. The tarpon runs in Tampa Bay are legendary, and his schedule fills fast, so don't delay. Your arms may ache after the fight, but you wont be disappointed!
DEER HUNTING 2017; MIKE'S LUCK CHANGES
Our first hunting video for the 2017 archery season proved somewhat difficult to provide! Besieged by bad luck, Murphy's Law was in full effect as the season got started this year. With bad weather and fickle winds, the hunting had been tough throughout the early split of archery season. Perseverance turned out to be the key, as Mike took to the woods with his bow after the Black Powder season had already opened, and arrowed a nice young doe for the freezer! Be sure to join him on his hunt, and be advised that not long after this hunt, Dana was able to self film herself taking a buck! If you scroll to the bottom of the page, you'll find a link to our play list on home processing game. This can save you some money if you like to spend your fall in the woods bagging game, and help complete the outdoor experience for you. While we may be focused on exotic adventures with this update, there is nothing wrong with planning a local adventure near home for next season either. If your just looking to start getting into the great outdoors, long distance travel is not required. There are also plenty of options close to home, hunting and fishing being among them. Check our Home Page for a link to a video to help you scout a hunting location for next season, perhaps try to find a mentor who already hunts. Most hunters would be eager to offer help to a new-b to help them get started on an adventure that for most turns into an obsession!
HERPING UTAH
For all you herping enthusiasts! This past fall, Michael managed to find some time to head west on an outdoor adventure that makes the rest of us jealous. He traveled to Utah with Desiree to camp, visit the state parks and explore the majestic country they have there. While they did find plenty of fantastic scenery and wildlife to video, you know herping was at the top of the list. The Great Basin Rattlesnake, Gopher Snake, and Spadefoot Toad were just a few of the many species they found. Scorpions and tarantulas as well as some of the other species they encounter highlight this trip! If your into herping, and want a trip to exotic open country, with plenty of parks available, this could be the trip for you!

HUNTING IN COLORADO
Not too long ago, Dana surprised Mike with a Colorado hunting trip. Because of time restraints and schedules, our trip was taken in the spring for wild turkey. We hunted with J&D Outfitters. The lodging was fantastic, and the scenery unparalleled as we hunted in the shadow of Pikes Peak, and a fantastic Merriam's gobbler was taken with the camera rolling in this video. Turkey hunts are not the only adventures offered by this guide service. They have several lodges located through great hunting country, and they offer hunts for everything from pronghorn, mule deer, and even guarantee a tag for an elk hunt if you book with them. May be just the plan you want to make over the winter for next season if your interested in a hunt out west ! Simply use the link provided if this is on your bucket list!
A TRUE BACKCOUNTRY ADVENTURE
Alaska. Even the name of the state brings to mind unspoiled wilderness. On this trip, we did do the obligatory tour of Denali Park, traveling all the way to the end of the park road and spending a few days at a camp. We arranged much of the trip through Denali Travels and they provided a fantastic experience. But midway through the trip, we left the pre arranged tour and took a real backcountry adventure booked with Wilderness Fishing out of Fairbanks. Our guide dropped us off at a remote dry cabin in the Alaskan bush country for three days of solitude and fishing for arctic grayling in an unspoiled wilderness retreat. If your looking to get away from it all, this trip for you! Look into it!
HOW TO FISH UNFAMILIAR WATER
Fishing close to home is another option for outdoor adventures. In this series we started last summer, we picked a new lake and headed out to try our luck. This is the first video of the series to help those unfamiliar with fishing tactics help get started, and it includes links at the end to several more we filmed during this season. We did well, and even better in the following videos, learning the lake and filling the cooler with limits of tasty multi-specie fillets. While traveling to exotic locations is certainly a fantastic way to enjoy some fishing, it is not necessary to enjoy a great time on the water. We plan to continue this series as soon as spring arrives and we can get back on the water. If your interested in getting started fishing but don't know where to begin, these videos, as well as the videos in our Frugal Fishing series will offer tips to get the process underway! Nothing better than a day lakeside with family and friends!
PLAN AN ADVENTURE!
Winter may or may not have you couped up inside. Hopefully, the weather hasn't knocked out your Internet services, and your able to enjoy some time online here with us. If that's the case, you also have access to opportunities to plan a trip for next year when the weather breaks, or even a getaway to warmer climates before that. Below you will find some videos of trips we have taken, along with information that could help you get started making a plan to visit these fantastic places, or perhaps search for ideas to plan a trip nearby that will be tailored to your own ideas on what would be a good fit for you. We certainly hope they help you shake the winter blues and get ready for great things to come!
NORTH CAROLINA'S OUTER BANKS


We have taken several trips here, and it always results in a memorable time. There are options for offshore fishing charters, which we have enjoyed but not as of yet filmed, and the surf fishing is world class. You can fill a cooler right from the beach. There's camping, as we found out when we filmed Frugal Fishing 4.5 , as well as herping. This is a must destination for everyone from beachcomber, fisher-folk, or herpers. Use the links above to access some of the fishing videos we filmed while there, or click the thumbnail to join the gang herping!


Deep Creek Lake has always been a favorite of ours. We vacationed there over many summers, and while fishing isn't the only activity to be found here, it certainly dominated most of our time. We filmed several Frugal Fishing videos from the boats rented at centrally located Bill's Marine, as well as the video you can watch by clicking on the thumbnail below where Dana caught this beast of a bass. This is a great destination, for those coming from near or far.

Nestled in Smokey Mountains of North Carolina you'll find Fontana Lake. Dana and Mike spent a long weekend getaway there, renting a lovely VRBO home with a dock to park the inexpensive boat they rented minutes away from the Prince Boat dock. The scenery was unparalleled and the fishing fantastic! Click below and join them on the water for great fun, it may be just the ticket for you too!



Not too long ago, we made a trip to visit a friend we had made through our YouTube channel to do some fishing. We booked a trip with a guide for this one, called Fish Lanier run by Doug Youngblood, and we were not disappointed! In fact, we will be heading back to do another trip here with him again this spring. Perhaps you should look into a trip of your own with him for some nonstop action!



A few years back, we took a trip to Norris Lake. Staying lakeside at a fantastic VRBO home, called the Ma Cook Lodge, we found the fishing to be fantastic, and the accommodations within reasonable driving distance of the Smokey Mountain National Park. Not only did we film this video while there, but several others also Frugal Fishing 3.2, and a video exploring the native reptiles and amphibians called Herping Tennessee!

If you find yourself with some game in the

ice box you don't know

what to do with,

perhaps our series on

Home

processing helps complete our

outdoor

adventures, and can help save some

money as well. If you think this is

something you would like to try, or

perhaps you have and need a bit of

guidance, be sure to click below

and check these videos out!