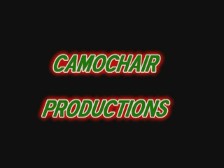 FEATURED VIDEOS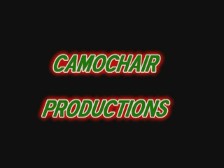 "CLEAR IT UP"
Our content is filmed in High Definition! See the videos below in full resolution by customizing the settings box in the lower right hand corner of the video. 720p and 1080p (when available) are your HD selections, and will provide crisp, clear video, at least when we filmed with the camera in focus. If you find the video is slow to load, pauses, or you experience jerky playback, you may have a slow connection, and should view them in standard definition. Select the highest resolution your computer will playback smoothly and enjoy!
IN CASE THESE STEPS FAIL
If you have problems with viewing, you may realize better results for playback by clicking through and viewing the video directly at the hosting source.
BACKYARD BOWHUNTING 3
When Dana started out this fall hunting in "the hood" we weren't sure how this would play out. Yes, we knew there were a lot of deer in the area. There is also a lot of activity, and this can often make deer become nocturnal. But she was not dissuaded. As it turns out, this spot is turning into what could become a whole series of videos for us. To date, this will be her third deer, and she is planning and filming these hunts, and videos, herself! While that big buck she has been seeing continues to remain elusive, the freezer is becoming quite full with tasty venison! Of course, we process all our own meat, and that saves us quite a bit of funding. That's a good thing, because at this rate, if she she keeps this up, we wont have any more room in our freezer! So be sure to join her as she takes another deer to help balance the herd, and if your interested in getting started processing your own deer, you can find a link to our video series on how to do just that by clicking here and visiting the "home page!
A SUNDAY DEER HUNT
We know that for much of America, this would not seem like such a big deal. But there are still places where hunting on Sunday is illegal. With much effort, many dedicated individuals and organizations like Maryland Bowhunters Society spearheaded the effort to approach the state legislature and petition to have these archaic blue laws repealed. They cost the working man half of the time he has available to hunt. Hunting is one of the safest sports there is, safer even than ping-pong, and much safer than baseball or football. There is simply no reason not to allow hunters into the woods on Sundays based on misguided fears. Fortunately, the efforts of these folks have had an impact. We have had some Sundays opened to hunting. While there is still a long way to go, and much work and effort to be put forth to opening Sunday for all hunting, like West Virginia recently did, we'll take what we can get. If you're in an area the prohibits Sunday hunting, we hope this encourages you to write your elected officials, join your local hunting organizations, and push to open more Sunday hunting! In the mean time, be sure to join Mike in the video below as he heads into the woods and bags his first Sunday deer!
BACKYARD BOWHUNTING 2
As the hunting season moves along, Dana finds herself back hunting her new spot. You may have seen her first hunt at this spot, we titled that Backyard Bowhunting. You can find that video by scrolling down the page a bit. Over the summer, she got permission to hunt in a suburban area where there is a severe deer overpopulation problem, to help reduce the herd to a more reasonable level. In this video, she has a nice spike buck come in and gets a great shot on him! While she has seen a very large buck in the area, it's important to remember when hunting these suburban areas, it is for deer reduction, not a situation where you sit and save your tag for a big buck. Every deer removed in these situations is beneficial for the landowners, the environment, and even the overall health of deer themselves. The deer go a long way towards filling our freezer too! Be sure to join her on this hunt by clicking below.
BLACKPOWDER BOWHUNTING
In Blackpowder Bowhunting, you can join Mike as he takes his first deer of the 2018 season! Rain in the early part of archery season, as well as work obligations, had conspired to keep him out of the woods for much of the early season. By the time he managed to get a few chances to get into a stand, he found himself hunting in Dana's Ladder Stand during the early split of blackpowder, or muzzle loader season. While the primitive firearms season was in progress, he chose to use his preferred weapon, the bow. Hunting the different season splits can offer an archer more opportunity, as the different weapon seasons have separate bag limits. Dana and Mike have used the extra buck tags provided in this fashion while filming Deer Hunting; Two Bucks Down. While a large buck was not taken during this hunt, he does manage to take a nice deer to get the season started. We have a feeling that he'll be hunting this stand more often. Dana gave him the go ahead as she does some hunting in a residential setting overpopulated with deer. Check her out as she takes her first of the season in the video below this one!

BACKYARD BOWHUNTING
In suburban settings, deer populations often grow unchecked.This causes a wide range of problems, vehicle collisions that can result in serious injury, property damage, even personal injury from aggressive deer during the breeding season. It is not widely publicized, but deer do kill a number of people every year by physically attacking them. The over populations often also result in damage to the surrounding environment. This has negative impacts. In many places, there is no forest understory growing in to replace the older trees. Deer can completely eliminate a forest over time. But it is not only the plants they eat that are threatened, but also a large number of song birds and smaller animals that depend on that vegetation for food and cover. Fortunately, many residents and communities have realized that deer removal is necessary and are starting to allow hunting. In these populated areas, hunting with firearms usually is not allowed, so bowhunting plays a crucial role in restoring the natural balance that development has disturbed. Mike has done deer removal in several residential areas in the past, and this year, Dana is also helping out in an area that has way too many deer. These deer will in turn provide great eating for us, as well as the landowners! Join her on the hunt in the video below!
FISHING OUR NEW LAKE
There is probably no doubt in your minds by now that our whole CREW loves to go fishing. Mike and Dana are no exception. But they do realize that actually catching fish makes it much more enjoyable. With this in mind, last summer they set out to offer some tips that might help everyone else enjoy it as much as they do. Filming the series Fishing Unfamiliar Water, they offered tips and tactics that have served them well over the years to find fish and put them on the stringer! But the final step in this process is to return to the lake the following summer and see if they have an established pattern to keep those fish fillets coming. In the video below, they prove their methods worthy on a hot summers day
by catching a limit of the largest yellow perch either had seen before. Not to be stopped there, they continue to fill the stringer with some white perch and a crappie to round out the morning. Be sure to join them for the non-stop action in the video below, and try these tricks yourselves. They work!
FRUGAL FISHING REVISITED
In the not too distant past, we started filming a series that included all sorts of fishing, on fresh and saltwater, for many different species. We included tips that could possibly help catch fish, as well as ideas to save a little money so you could get out and use these tips a bit more often. Our series was called The Frugal Fishing Series. We filmed 36 videos while that was in production. Alas, our attention turned elsewhere, and we wound up doing some not so Frugal Fishing trips to exotic destinations for some really great adventures. But we have had several request for more Frugal Fishing videos. Below you will find we went ahead and added a video to this series. We get started fishing from the bank and land a really nice largemouth bass, and end up on a lake in an inexpensive rental catching some HUGE yellow perch for the freezer. If you like what you see, there is much, much more at the link provided!
GET OUT THERE AND ENJOY THE OUTDOORS!
We will be out there this fall with our cameras in tow, making memories and documenting our outdoor adventures to share with your here. While we produce fresh content to add to our site, we hope you find some time to enjoy the outdoors yourselves. Below you'll find a collection of some of our older video content you can access by clicking the thumbnails. Here's wishing everyone a safe and productive fall in the great outdoors !
NORTH CAROLINA'S OUTER BANKS


We have taken several trips here, this particular trip was taken during the fall. The climate in this region is very nice well into October! There are options for offshore fishing charters, which we have enjoyed but not as of yet filmed, and the surf fishing is world class. You can fill a cooler right from the beach. There's camping, as we found out when we filmed Frugal Fishing 4.5 , as well as herping. This is a must destination for everyone from beachcomber, fisher-folk, or herpers. Use the links above to access some of the fishing videos we filmed while there, or click the thumbnail to join us Surf Fishing Hatteras!


While we do spend a good deal of time in the deer woods, fall can be a great time to get out and do some fishing. As we wrapped up our Frugal Fishing series, Dana and Mike took a journey to one of their favorite lakes and enjoyed some fantastic scenery as the leaves changed. But the colorful trees were not the primary reason for the trip. An inexpensive rental boat and some live bait helped them top the freezer off with tasty fillets ! Be sure to click below and join them as they fill the cooler!


While big bucks are often the target of hunters during the whitetail rut, they are not the only game in town. There is nothing wrong with taking advantage of the extra activity breeding season brings to take a young buck or doe for the freezer either! In this video, we manage to do just that! We hope you have the opportunity to enjoy the bounty of the field and stream this year. If you do have some luck, check out our series on Butchering Game to help you get started with home preparation of your deer!

Deer are not the only game in the woods! Squirrels have always been a reliable target. They fairly easy to hunt, and can provide quick action as opposed to long hours waiting on stand for that deer to show up. Many times, they are the first game hunters pursue as they take to the woods. They can also be very good as table fare. In this video, Mike and Michael head out and bag some bushy-tails, and return home to provide a great traditional recipe. Be sure to give this one a try, it's a favorite here!

Above it was mentioned that many deer hunts can result in long waits on stand. In this video, Mike experiences that and more. He takes to his stand before dawn, and promptly finds himself pinned in place by a good buck and a doe bedded 50 some odd yards away, just out of range. Forced to sit very still most of the day, he is frustrated when the doe walks right by him but the buck does not follow. As daylight wanes, he does manage to take a doe after a brutal all day sit. Join him on this memorable hunt that provided some great footage but didn't turn out quite as planned!



No matter how you have your game butchered,

perhaps

you'll find that you would like to try a

few new ways to

prepare the bounty of the field and

stream for the table. Be sure to use this link and

In these videos, you'll join

us on a trip to obtain

some tasty eating, followed with some

of our favorite ways to prepare fish and game!