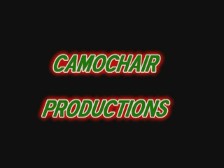 FEATURED VIDEOS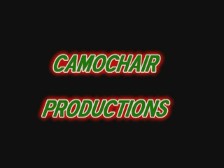 "CLEAR IT UP"
Our content is filmed in High Definition! See the videos below in full resolution by customizing the settings box in the lower right hand corner of the video. 720p and 1080p (when available) are your HD selections, and will provide crisp, clear video, at least when we filmed with the camera in focus. If you find the video is slow to load, pauses, or you experience jerky playback, you may have a slow connection, and should view them in standard definition. Select the highest resolution your computer will playback smoothly and enjoy!
IN CASE THESE STEPS FAIL
If you have problems with viewing, you may realize better results for playback by clicking through and viewing the video directly at the hosting source.
DEER HUNTING 2017; MIKE'S LUCK CHANGES
Our first hunting video for the 2017 archery season has finally made it onto the site! Besieged by bad luck, Murphy's Law was in full effect as the season got started this year. With bad weather and fickle winds, the hunting had been tough throughout the early split of archery season. Perseverance turned out to be the key, as Mike took to the woods with his bow after the Black Powder season had already opened, and arrowed a nice young doe for the freezer! Be sure to join him on his hunt, and be advised that not long after this hunt, Dana was able to self film herself taking a buck! Look for this video to be added to the page as soon as we get the meat processed. If you scroll to the bottom of the page, you'll find a link to our play list on home processing game. This can save you some money in the long run, and if you like to spend your fall in the woods bagging game, it can complete the outdoor experience for you.
HERPING UTAH
As summer came to an end, Michael managed to find some time to head west on an outdoor adventure that makes the rest of us jealous. He traveled to Utah with Desiree to camp, visit the state parks and explore the majestic country they have there. While they did find plenty of fantastic scenery and wildlife to video, you know herping was at the top of the list. The Great Basin Rattlesnake, Gopher Snake, and Spadefoot Toad were just a few of the many species they found. Scorpions and tarantulas as well as videography of some of the other species they encounter highlight this trip to the beehive state.

FISHING FOR GIANT CATFISH
As summer ended, Mike and Michael found themselves back at what is quickly becoming one of their favorite fishing holes. Fletcher's Boathouse is located on the Potomac River, just outside of the Nation's Capital in Washington D.C. They offer inexpensive rowboats that have been the ticket to some fantastic fishing! While this video showcases some of the great fishing for the behemoth blue catfish that call this section of the river their home, these are not the only fish that can be caught here. Everything from walleye to striped bass haunt these waters. The spring shad runs are incredible, non-stop action, and Frugal Fishing 6.1 was filmed at this same location. We hope you enjoy tagging along on this trip. It wont be our last, that's for sure. Perhaps you will get a chance to try it out for yourself!
SURF FISHING HATTERAS
The outer banks of North Carolina are a world class surf fishing destination. But did you know that fall offers some of the best fishing of the year at OBX? We found that out a few years ago. We took a break from our tree stands, and made a trip down to Hatteras island in mid October. While the weather is still mild this time of year, and the water is quite warm, the fishing was off the hook! This video documents our fall adventure to the outer banks, but fishing was not the only activities that were available for our gang. The crew could not resist heading off the beach to enjoy some herping in the maritime forests. The fall fishing we discovered in this video was so good, a good friend, Bert, and Mike took Bert's young son Robert the following fall for his first camping trip ever. They enjoyed the very nice campgrounds available here and some great fishing action as they filmed Frugal Fishing 4.5. Join them on this journey, as well as the others by using the links provided in this caption!
PREPARING FOR ARCHERY SEASON
As deer season approaches, there is much to do. Planning, scouting, getting set up. This is just a short list of the things that go into making your season a success and putting meat in the freezer. This year, Dana plans to graduate from hunting on the ground to hunting from an elevated stand, so Mike and Michael had to get that put into place well before the season opened too. We wanted to share a short video of some of the things we do to get ready, in the hopes that you may pick up a tip or two that could help you along the way to taking a few deer home with you as well. We hope to have some videos made in short order hunting from the stand we placed in this video, so keep your eyes out. More coming soon!
DANA AND THE LADDER STAND
Over the summer, we spent some time putting in the ladder stand as seen in the video above. It took some work, but Dana had decided she wanted a new spot, and also that she wanted to try hunting from a stand. Unwilling to use a climber, we settled on a seventeen foot ladder stand. Michael came out and helped us place this stand in the summer heat so the deer would be used to it at the site. Wouldn't you know it, when she went out to hunt her new spot, she ended up hunting from the ground right next to the stand anyway. It's all good though, as she managed to take a right nice doe in her new spot!
DEER SEASON IS HERE!
Fall is highly anticipated in the Camochair camp! With the cooler weather, and shorter days, deer become more active during daylight hours.. This is good, because hunting seasons kick into gear this time of year. The traditional start of the year is the dove and resident goose season opener. For us, this begins in September, followed shortly thereafter by the archery season for deer. As the leaves begin to blush, the deer prepare for their mating season, or the rut. This is when the typically nocturnal mature bucks start prowling for does during the day. Mike plans to continue his quest for a Public Land Pope and Young buck. He has been trying for a few years to accomplish this difficult task of taking a trophy buck with archery tackle, on public hunting land, while self filming his hunt. To date, he has gotten close, taking a buck that measured in with 100 inches of antler, just 25 inches short of his goal. If your looking for tips and tactics for hunting public land, use the link provided to this series. He provides plenty of hunting and scouting tips along the way as he watches the does and smaller bucks under his stand waiting for Mr. Big, and arrows a very fine buck indeed in episode seven. Below you will find an assortment of links to some of our past hunts that we committed to video. We hope you enjoy these, as we are planning on spending a good bit of time in the field filming more of them this fall. Be sure to give them a look!
DOE PATROL


Our deer season here in Maryland allows a hunter to take one buck. Upon filling that tag, the hunter is eligible to purchase and use a bonus buck tag for a second buck, but must fill two doe, or female deer tags before using it to help control the deer that are overpopulated in our state. Join Mike on the hunt as he fills his doe tag in order to meet this requirement!




In this video, Dana takes to the woods with her crossbow and arrows a deer for our freezer. We enjoy the delicious free range meat from the animals we harvest, and share one of my favorite recipes for a hearty venison stew at the end of this hunt. Be sure to give it a try, you wont be disappointed!



Dana is back in her ground blind, with Mike in a tree stand not too far away. As the hunt unfolds, she puts a good hit on a buck that had the misfortune of stepping out in range of her crossbow.



Mike and Dana take to the woods in this video, and as deer venture in to their locations, they both manage to arrow a deer to put some more tasty venison in the freezer! After the hunt, Michael joins us in the kitchen with instruction on how you can use your fall bounty to make tasty burger for your freezer. Be sure to check it out!




A number of years ago, Mike and Dana headed out into the Virginia back-country to hunt whitetail deer and turkey with their bows. On unfamiliar terrain, they spent a day scouting and headed into the mountains amidst some of the most spectacular fall scenery either one of them has seen before or since. Be sure to join them on this hunt!



As fall progresses, and hunting

seasons open, we will continue to

work on our instructional videos on

processing helps complete our outdoor

adventures, and can help save some

money as well. If you think this is

something you would like to try, or

perhaps you have and need a bit of

guidance, be sure to click below

and check these videos out!