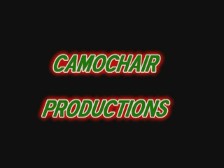 FEATURED VIDEOS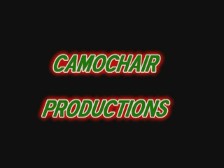 "CLEAR IT UP"
Our content is filmed in High Definition! See the videos below in full resolution by customizing the settings box in the lower right hand corner of the video. 720p and 1080p (when available) are your HD selections, and will provide crisp, clear video, at least when we filmed with the camera in focus. If you find the video is slow to load, pauses, or you experience jerky playback, you may have a slow connection, and should view them in standard definition. Select the highest resolution your computer will playback smoothly and enjoy! IN CASE THESE STEPS FAIL If you have problems with viewing, you may realize better results for playback by clicking through and viewing the video directly at the hosting source.
BACKYARD BOWHUNTING 2020
Dedicated to the memory of Janet Louise Dawson Kirby
Mike's mother took ill in October, and the resulting course of her illness led to her passing in early November. Needless to say, this took a great toll on all our Crew. It's been a very difficult time, and producing videos became the least of our concerns. We feel blessed to have been able to bring her home on hospice care, and spend her final days with her. With the covid situation, this would not have been possible in a nursing home or hospital setting. So, of course, hunting the rut wasn't even a consideration for us this year. As we move through the grieving process, and arrange our restructured lives and responsibilities, production will be spotty for a while. We wouldn't have it any other way, Family comes first at times like these. That's actually what led to this video. Dana's mom came up to lend us a hand, and help get things in order. She offered to give us a few days respite by staying and letting us get a late November hunt in. So it was decided to let Dana head over to her backyard spot for the hunt. Even though the feeder had been neglected for a while, and was empty, a really nice spike buck wandered in and she made the shot count! He is a very welcome addition to a freezer that's looking a bit empty this year! Join her below, and scroll down and check out a few of our other videos! We'll return with more just ASAP.
DANA'S BONUS BUCK
As winter is moving on, Dana managed to carve out some time to get back to one of her favorite spots. Mike had stepped in to give her a bit of a break from the role she has taken on as caregiver for Mike's father, and she headed out looking for some venison. Having taken a buck already this season, she was subject to an antler point restriction, requiring her to take a deer with three or more points on one antler. Not long after having taken her stand, several smaller bucks arrived. She was unable to do anything but film them, so she was very pleased when a buck meeting the requirements wandered in, even if all the points where on the only antler he had! After making a great shot, she called Michael in to help with the recovery! Join her on this hunt by clicking below as she tags out on bucks for the hunting season!

WINTER TROUT FISHING
As winter moves on, Mike and Dana found themselves with an odd few days to themselves, thanks to Dana's mom who has traveled up to help out with things. This was a godsend, and since it's winter, and they couldn't sit around and watch the grass grow, they were wondering what to do. It was about that time they got wind that the lake just down the road a pinch had been stocked. It would seem fate knew what it was doing, because just a day or two before, on a trip out for supplies, Dana found a number of Powerbait jars had somehow found their way into the shopping cart as she picked up laundry detergent and light bulbs. Since they were already at the checkout before they got noticed, Mike got away with it. But they came in handy sooner than anticipated! With those on hand, and plenty of night-crawlers that have been carefully tended and kept in good shape since last summers Search For perch series, ready to go fishing when needed, they grabbed the rods and headed out to put a few tasty, fresh trout fillets on ice. Of course, they wouldn't need much ice, since it was pretty cold. But they did well fishing! Join them below!

h
HERPING IN TENNESSEE
The Smokey Mountains in Tennessee set the stage for this herping adventure! Matt and Siobhan had been toiling away through the virus crisis as essential workers, and were long overdue for a break from the insanity. When it came, they took full advantage of it! There is no better place to do some overdue social distancing than the great outdoors. Indulging their passion for herping, they headed down to explore the salamander capitol of the world! They make some fantastic finds on their impromptu vacation, and carried the camera along to share some of the more notable ones with you! But reptiles and amphibians weren't all they ran into! Click below to join them on this adventure! We hope there will be more coming soon!
MIXED SPECIES MADNESS ON DEEP CREEK LAKE
Our Crew has always enjoyed a summer vacation on Deep Creek Lake, Maryland. We get the whole gang together, as well as several close friends, and rent a lakefront home with a dock, and a boat, to head up there for a week of hard core fishing! Well, at least we did before the corona virus emerged. It is on this trip that we would stock our freezer with fish for the winter. While walleyes usually come to the net, as well as bass and northern pike, the principle species of fish we load up on are yellow perch. Always willing to bite, and great eating, we often catch so many of them we only keep the ones that swallow the hook, letting the rest go, and we still get tired of filleting them when we get back to the dock! Of course, this past summer we couldn't gather the gang together and do this, so instead we filmed our playlist The Search for Perch. In that series we explored lakes closer to home looking to catch enough fish to make it through the winter, as well as sharing fishing tips and tactics that can help you fill your stringer from the shoreline! But as we mentioned on the homepage, this update is including videos that were not viewed as frequently as some of our other content. For whatever reason, this fantastic fishing trip was overlooked, perhaps by the fact that we published Deep Creek Lake Walleyes around the same time this came out. But you wont want to miss the non-stop action in the video below! Hopefully, next summer will see a big enough change that we can plan a trip back here again! We're sure that after you see this video, you'll want to do the same!
WATTS BAR WHITE BASS
This is another video that was overshadowed by a more popular release. Last spring, before the lock downs got severe, Mike and Dana traveled down to Tennessee for a charter trip. This trip was for striped bass in the Tennessee river, and we chartered with Deuces Wild Fishing Charters out of Knoxville. We had expressed an interest in taking some fish home, as well as trophy fishing, and since it had been made clear that the big sow stripers would be put back as breeding stock, the Captain made sure to take us to a spot the first day where we could not only fish for stripers, but also have an opportunity for white bass. We did really well, and are pleased to report that they turned out to be really great on the table! While we did catch and keep a few small stripers in this video, the publication of our epic morning fishing for and boating dozens of HUGE Trophy Striped Bass the following morning seemed to overshadow this video. So we're loading it here. If you think you might be interested in heading down to do some fishing in the Knoxville area, be sure to use the link above for a great guide to book a trip with! You wont regret it!
FRUGAL FISHING REVISITED
Some of our more popular videos a number of years back were part of our Frugal Fishing series. Those videos looked at fishing trips done with a tight budget in mind. We would share not only money saving tips, but also fishing tips that could help fill the stringer in them. You can use the link provided to access the page and view that content. It was a lot of fun filming them, and we caught a load of great fish. but as time went by, we stopped producing those videos feeling they had run their course. It wasn't long before we got request from the core group who enjoyed those offerings to do more. So we shot the video below. While it was well received by those who had asked for it, it was somewhat overlooked by the rest of our audience. Please be sure to scroll down and join us as we revisit the series and enjoy some great fishing!
FIND MORE OF OUR OUTDOOR ADVENTURES BELOW
TAKE YOUR DOG FISHING
When you have an encounter with mortality, it makes you stop and realize that our time here with loved ones is far too brief. That makes it very clear that spending time with those you love should be done as often as possible. Some of our family members are here for a very short time indeed. Spending fun times with them outdoors becomes that much more important. Below you'll find a video that never got much traction, but includes some great fishing action with one of those friends. Make sure you get out there with your best friend when you can!



This link will take you to a play list of videos that we shot to help those wanting to get into fishing on waters they were new to so they could catch some fish. We don't know if it's because our viewers are already top notch anglers, just shy of the tournament trail, or if they just tune in for the action, but it was less than stellar in performance once we uploaded it. But the videos you find here are full of action, interlaced with tips that can help even the most experienced fisher folk put a few more fish in the boat. Check it out if you have some spare time!

This video was published a few years ago. Dana got out late in the season, and manages to self film herself taking a doe. We suspect that our hunting viewership had dwindled after a long season that year. Whatever the case was, with the late season upon us now, we thought it might be nice to post a link to this video and give it another chance. We'll sure you'll have fun joining her on the hunt, as she takes her first deer ever from a treestand! This deer was a welcome addition to our freezer. If your blessed with some game in the freezer, be sure to scroll down after watching this video for a play list of some fantastic ways to prepare that game we've shared over the years! Be sure to try them!



This past summer, we finally figured out how to do something we had been trying to accomplish for a number of years now. Catch the invasive snakehead. These fish turned out to be harder to catch than we had thought in the Potomac River, even thought we know there's good numbers of them there. It could have been because we were novice, perhaps fishing the wrong time of year, or the wrong locations. Whatever the case was, we finally tried fishing for them on Maryland's eastern shore, and enjoyed great success. We're glad that happened! Turns out they are excellent table fare! This video explores cooking these fish, and while not as popular as our Snakehead Fishing videos, we suggest you try this recipe should you latch onto one while fishing! You'll find more recipes for game and fish below to the left!

For our herping video fans, we round out this update with a video that many probably missed. While our Crew has traveled across the country and even abroad to film these videos, sometimes a trip just down the block in your own backyard can result in some amazing finds! Our herping videos have always been fairly popular, but this video, for whatever reason, flew under the radar. So be sure to click below and join Michael as he explores the fields and streams just down the street from where he lives.

One of the perks those of us who are

avid about hunting and fishing enjoy is

that the game and fish we bring in from the

field provide great eating. These are not

your run of the mill food sources either.

This lifestyle provides local, self renewing,

non-polluting, free range food. It's about as
"green" of a way to sustain oneself as you

can find. Of course, we realize in this day

and age that a trip to the grocery or a quick

bite to eat at a fast food restaurant is always

necessary, but hunting and fishing help reduce

the use of less environmentally friendly food

sources. That's why our playlist Recipes Included
was put together. Here you'll find some great ways

to prepare that hard won bounty. So follow the link

and be sure to give a few of them a try. We'll be

working hard to try a few more, and share the as well!