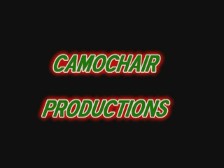 FEATURED VIDEOS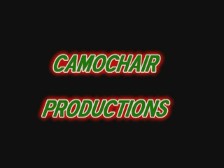 "CLEAR IT UP"
Our content is filmed in High Definition! See the videos below in full resolution by customizing the settings box in the lower right hand corner of the video. 720p and 1080p (when available) are your HD selections, and will provide crisp, clear video, at least when we filmed with the camera in focus. If you find the video is slow to load, pauses, or you experience jerky playback, you may have a slow connection, and should view them in standard definition. Select the highest resolution your computer will playback smoothly and enjoy!
IN CASE THESE STEPS FAIL
If you have problems with viewing, you may realize better results for playback by clicking through and viewing the video directly at the hosting source.
FISHING UNFAMILIAR WATERS ; PART ONE
So this summer, we have been tight on time. Work obligations are keeping us tied down without the chance to spend much time outdoors. While we would love to head back to our old comfortable fishing destinations, and hit those old familiar spots where we know we will fill the stringer quickly, this simply isn't in the cards. So we decided to film this short series. We selected a lake that we have only fished a few times. It is a bit of a drive, but not so long to be too far for a day trip. As we explore the lake, and try and figure out good spots to put some fish in the cooler, we will offer tips and tactics that will help those who have never fished before, as well as those who have, do the same. So please enjoy part one, and keep your eyes peeled for the rest of the videos in this series that will be released shortly as time avails.
HERPING NEW JERSEY
The summer herping season is kicking into gear. On this adventure, a few of our crew members head to the New Jersey Pine Barrens in search of the elusive pine snake. While this rare creature was not able to be located, many other interesting finds were made. Among them was the very rare find of a timber rattlesnake on the New Jersey coastal plain. A very strange encounter indeed. We hope your summer season is kicking into gear, and be sure we have a host of outdoor activities planned ourselves. More videos will be coming as often as possible, so for now, we hope you will enjoy our latest effort below!
HERPING FLORIDA 2017
In our first herping video for 2017, we found ourselves in Florida on a turkey hunting trip. The legal hours for hunting birds there end at 1:00, Dana and Mike headed out, and wound up finding a few herptiles in the road on their way. Unable to identify them properly, they sought advice from Chris. Not only was he able to do that, but wound up heading back out that afternoon to explore the cypress swamps. Conditions were not ideal. There had not been much rain, and dry conditions can be poor for herping. He still managed to make some great finds, which included North America's smallest frog, the Little Grass Frog. Along the way, he shares some tips that could help you find more creatures on your herping adventures should you also encounter tough conditions. Click below and join him in the marsh!
TAKE A FISHING VACATION
Once summer arrives, vacation is on everyone's mind. While there are endless destinations and activities to keep you occupied, fishing is always at the top of our list! We often research our destinations around the species of fish we want to target, and have had some fantastic luck designing our own trips, be it a camping trip at a lakeside campground, or booking a charter to guide us on unfamiliar waters. A guide can often be the best option on unfamiliar waters and for species that you are not geared to catch. Of course, your going to want a destination that will keep the whole gang happy. If everyone is not on board with fishing, guides can come in handy there as well. A destination like Florida, that offers theme parks, as well as nearby guide service for a day trip, can allow you to get your fishing fix and still have plenty of time for other family activities, can be ideal! Whatever you decide, we hope you get to enjoy the great outdoors this summer. We also hope you'll have a few minutes to enjoy some of the adventures we've had! Just click the links below to watch the videos. You can rest assured that we will be out there on vacation this summer making new memories, and fresh video content as well!
North Carolina, you will find Fontana Lake. We

from a nearby dock, and enjoy a great long

weekend of fishing!



A trip to the mountains of Tennessee leads to a greatfishing trip! Of course we also stayed in a remote location so the gang could also enjoy some herping!


Deep Creek Lake Maryland is what we consider our

home lake. We have had many good times with family

and friends fishing here. This is one of our trips,

and offers great fishing action and tips that can help

you catch more fish, wherever you wet a line!



Dropped at a dry cabin in the Alaskan bush, Mike and Dana enjoy some fantastic fishing for Arctic Grayling. This was the vacation of a lifetime! We booked with Alaska Denali Travel for transportation, and with Reed Morisky Wilderness Fishing Alaska for the lodge.


A trip to Georgia to meet a fellow YouTuber who also enjoys fishing finds us on Lake Lanier booking a trip with Doug Youngblood who guided us to a fantastic day of fishing!


FLORIDA TARPON FISHING


The tarpon migration into Tampa Bay is legendary!

On a recent trip to the sunshine state,

go after what turned into the catch of a lifetime!


In what has become one of our more popular videos

Michael and Chris take a group of their friends on a trip

through the Florida swamps to find the cottonmouth snake

and demonstrate that these creatures are fairly passive, and

do not deserve their reputation as aggressive and willing

to attack those that dare draw near. Click below and join them on