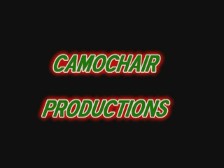 FEATURED VIDEOS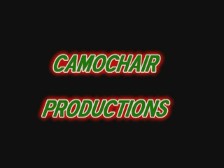 "CLEAR IT UP"
Our content is filmed in High Definition! See the videos below in full resolution by customizing the settings box in the lower right hand corner of the video. 720p and 1080p (when available) are your HD selections, and will provide crisp, clear video, at least when we filmed with the camera in focus. If you find the video is slow to load, pauses, or you experience jerky playback, you may have a slow connection, and should view them in standard definition. Select the highest resolution your computer will playback smoothly and enjoy! IN CASE THESE STEPS FAIL If you have problems with viewing, you may realize better results for playback by clicking through and viewing the video directly at the hosting source.
HUNTING DUCKS AT THE ACORN POND
Deer hunting takes much of the spotlight during the early fall, and scouting is a big part of the hunt. It's a continuous process that doesn't stop once the season begins. But scouting is just as important for other game as it is for deer. During the fall of 2019, Mike was filming a video offering tips scouting public land for pre-rut bucks. He had made his way into a swampy area, and began to hear wood-ducks and mallards in the flooded timber. As the situation was investigated, many birds flushed off the water ahead. It turns out they were taking advantage of red oaks dropping their acorns into the flooded woodlands. When he returned and hunted the buck he had scouted, he again heard and saw ducks. This time he was able to pin down a location they seemed to be using repeatedly to feed. In this video, he heads out before dawn on a cold January day to try his luck on the birds before the shallow marsh froze up for the winter.
DECEMBER DOVE KABOBS
As winter closes in, migratory birds of all varieties begin their journey to areas where it is easier for them to find food and avoid the brunt of harsh winter weather. Of course, waterfowl come to mind first, and you can bet we will be trying to capitalize on some fresh duck as we have in years past. But these are not the only birds that migrate. Dove will migrate in large flocks and concentrate on food sources. This lends itself to the wing-shooter who is looking to challenge themselves. Having been hunted in the early splits, and having the young "short tails", or young, unwary birds weeded out of the flock, the mature birds are cautious and fly fast. This makes for tough shooting, and tough filming as well! Late season dove hunting is a tradition for us, not only do they test and frustrate the best hunters, but they also provide excellent table fare! If you get a few this year, be sure to try the recipe we included at the end. It's a favorite!
DANA'S BACKYARD BUCK
Part Three of Hunting the Rut finds Dana in suburbia where she has filmed Backyard Bowhunting. This spot has produced several deer for the freezer, and we feel blessed to be able to have a spot like this where we can not only help the landowner mitigate the damage an overpopulation of deer can do, but also in doing so provide good organic eating for our family! But rutting activity, and big bucks becoming less cautious on their search for does is not isolated to larger woodlands and public hunting areas. It happens everywhere there are deer, including backyards! Join her as she makes the best of it and tags a beast!

FLORIDA TARPON FISHING
In keeping with the theme we presented on our Home Page, we want to post a video of a trip we planned over the winter a few years ago. The Silver King, or Tarpon, are a highly prized game fish that grow to incredible size. They are also well know for their drag blistering runs, and aerial acrobatics rivaled only by offshore species like Marlin. We've always wanted to give them a try, but being geared for freshwater fishing, and not having a clue as how to go about it can be a problem. Luckily for us, we know a guy. Having fished with Captain Matt before, we were well aware that he is a premier Tarpon Guide. So we gave him a ring, and enjoyed fantastic action that resulted in an unforgettable trip! Join us for the fun below, as Dana wears herself out battling with a 100 + pound brute, and consider booking a trip of your own!
HERPING CALIFORNIA
Hunting and fishing are just a few ways you can spend time outdoors. Another great outdoor activity we spend time enjoying is herping. This involves exploring your world and searching for some of the lesser known and often not seen inhabitants we share our environment with, reptiles and amphibians. While this can be done almost anywhere, from your backyard to the park up the street, planning a trip to a distant location and searching for wildlife not locally encountered gives added excitement, and often results in an opportunity to uncover a "lifer", the herper's term for a specimen not personally found before. In this video, our CREW travels to California, finds and describes some fascinating creatures.
TEXAS TURKEY HUNTING
While winter may just be getting started, when you think about it, spring isn't really that far off. Not so far off that you shouldn't already be planning if you want to get in some great turkey hunting action that is! It can take some planning to hunt out of state, reviewing regulations, finding a place to hunt, or booking with a guide for prime dates can be time consuming, so it's good to get a head start. But it can also extend you season if your destination offers a season that starts before your state does! We already started the process. As mentioned on the Home Page, both Michael and Chris will be joining Mike and Dana on a Florid turkey hunt this coming spring! We are also looking into trying to get some turkey hunting in while we visit Tennessee a little later in the year on our trip to fish for trophy stripers! In the video below, you can join us as we head to Texas and bag fantastic wild Rio Grande turkey. Start planning your trip today!
START PLANNING YOUR NEXT OUTDOOR ADVENTURE!
FRUGAL FISHING IN GEORGIA


Not long ago we took a trip to Georgia. We had wanted to rent a boat and get out on the water, but high winds prevented that. The staff at Lanier Island Resorts graciously offered not only to let us fish their dock, but also let us use a golf cart to get down there! The video linked below was the end result.



FISHING ON LAKE NORRIS
Another great idea for a trip you can plan over the winter is to use google maps and find lakes you can fish that hold species of fish you've never caught, or that are just in an area you'd like to visit. We'd never visited the Smoky Mountains, and there was a nice looking lake within an easy drive. Not only did it have a reputation for really good fishing, it also happened to be in Tennessee, the salamander capital of North America, so we knew it would keep the memebers of the crew that enjoyed Herping happy! That's how we planned our trip to Lake Norris. Of course, we needed a rental home with a dock, and had to find boat rentals nearby, so it was good we got an early start! It all came together for a really fun time, and we wound up with a great video!

A few winters back, Mike and Dana booked a trip to travel to Alaska. Of course, sightseeing and visiting the National Parks and other landmarks were all part of the trip. They even rode on the Alaskan Railroad! But not wanting to miss a chance to fish here, they contacted a guide service, and spent a few days fishing for grayling. Click below to join them, and think about looking into your own trip today!



Planning a trip close to home is also an option. We still needed advanced planning to get a good lakefront rental, and a boat, but returning to Deep Creek, a lake we have visited often before, offered the advantage of knowing right where we needed to be to fill the cooler with walleye! Click below and join us!

Who's not thinking about a trip to the beach over the winter? Barefoot in the sand, waves crashing, the cool breeze blowing off the surf on warm evening. A sand spike and a surf rod planted nearby waiting for that next bite! Why not plan a surf fishing vacation for next summer? Until you can get there, you can join us on ours by clicking below!
We sure hope everyone had a chance this

past summer and fall to fill their freezers with

plenty of fish and game. We know we did!
The bounty we take from the fields and streams

is a large part of our diet, and we certainly enjoy it!
Clicking below will take you to our playlist titled
Recipes Included. To date we've offered some of
our favorite ways to prepare fish and game. We'll
be adding to this list as time permits, and as we

encounter new ones! Give a few of these

a try!