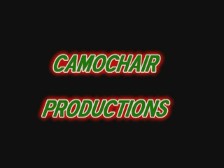 FEATURED VIDEOS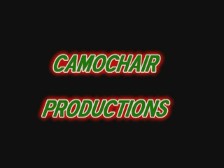 "CLEAR IT UP"
Our content is filmed in High Definition! See the videos below in full resolution by customizing the settings box in the lower right hand corner of the video. 720p and 1080p (when available) are your HD selections, and will provide crisp, clear video, at least when we filmed with the camera in focus. If you find the video is slow to load, pauses, or you experience jerky playback, you may have a slow connection, and should view them in standard definition. Select the highest resolution your computer will playback smoothly and enjoy! IN CASE THESE STEPS FAIL If you have problems with viewing, you may realize better results for playback by clicking through and viewing the video directly at the hosting source.
SPEED SCOUTING FOR WHITETAIL DEER ON PUBLIC LAND
In today's world, it often seems like it's almost impossible to find time for everything. This goes double for those who need to spend time scouting public land for deer. It's an arduous process that can be very time consuming. Often one finds that the deer season is fast approaching, and with a few weeks left, there hasn't been time to even head out and glass a few fields for deer. I know that's the case around here this summer. But don't despair. Since Mike needed to get out and scout a few spots to get his season started, he carried the camera with him, and shared one of his favorite methods. Speed scouting is a method he has used with great success in the past. Using a satellite image of the area he is going to , he makes an educated guess about food sources, and applies a bit of intuition about what the deer are probably doing right now, and how they will react when the season opens and hunters enter the area. All that remains is an afternoon of boots on the ground scouting for a few hours to confirm there is sign. and pick a tree for opening day. Don't let this opening day catch you with your pants down, and nothing but a tree on the edge of a field five other guys are hunting to to climb up in! Tag along with him as he walks you through the whole process, and then put it to work for YOU this season. We're pretty sure you'll be glad you did!

MIXED SPECIES MADNESS ON DEEP CREEK LAKE
We have always enjoyed great fishing on Maryland's Deep Creek Lake. While we had not visited this lake for a few years, this summer we decided to get the whole group together again and head back up there again. It's always a blast staying in a lakefront home with family and friends, and, of course, fishing is a big part of the trip for most of the gang. The area offers lots of other activities as well, and directly below this video you'll see one of those, a herping trip to explore some of this areas the areas little seen wildlife. Below that you'll find a species specific video in which we targeted what we feel is one of the best eating fish on the lake, the Walleye Pike. But those are not the only fish we catch on the lake. Northern Pike, BIG yellow perch, large and smallmouth bass often wind up on the ends of our lines as well, and we wanted to put a video together documenting some of the great fun we have catching these fish as well ! Make sure you join us for the fun as we catch a variety of fish, even the dreaded "mud cat" puts in an appearance!

SALAMANDERS AND RATTLESNAKES
Michael, Chris, and Matthew shot a lot of herping videos back in the day. But as time passed, things got in the way. Things like work, and distance. Living in different states thousands of mile apart can make it difficult to get together for an afternoon herping trip. But we've got good news.
The band got back together! On our recent trip to Deep Creek Lake, Chris was able to join us on vacation, and while we did do a lot of Fishing on Deep Creek Lake, there was also plenty of time for herping. In the video below, you can join them on a trip through the mountains of Maryland and West Virginia as they find numerous species of salamanders on their way to a rattlesnake den rock they had not visited together for years!
DEEP CREEK LAKE WALLEYES
Throughout the years, ever since the kids were young, Dana and Mike have taken a summer vacation to Maryland's Deep Creek Lake. At first, the fishing was very difficult for them. As time passed, they came to learn the lake, and began catching good numbers of fish. In those days, bass, pickerel, perch, and trout satisfied them. They are all good eating, but the mystery fish was always the elusive walleye. Primarily a nocturnal feeder, they had proved difficult to catch. But persistence pays off. Over time, the crew figured them out. Not only was this extremely rewarding, but in our opinion, walleye have to be hands down the best table fare in fresh water. We admit without shame that no legal sized walleye we have ever caught has been released. In this video, we offer tips and tactics that may help you catch a few of these fine game fish, while filling the cooler with some of the finest eating fresh water has to offer! You'll also be happy to hear that this wasn't the only video that resulted from this trip. Chris, made a surprise appearance, so of course there will be herping videos surfacing soon, as well as a multi-species fishing video of all the other fishing we did when not targeting the 'eyes'! It's looking to be the start of a great summer season here!
T
HE ELUSIVE MANGROVE DIAMONDBACK TERRAPIN
We feel as if we have been overlooking the fans of our herping videos for a bit. But, we are pleased to announce that's all about to change! We have footage for several herping videos in our editor right now, and o
ur first formal release for this summer season is a look at the Mangrove diamondback terrapin! One of the rarer subspecies of terrapin, it lives mostly in the Florida Keys, and can be very difficult to find. Fortunately for us, we have Chris on our crew, and he was able to participate in a collection and tagging study of this fascinating creature. You'll want to join him as he wades about in the knee deep muck of the mangrove swamp, and collects this "lifer for most" on his birthday. We'd also like to give a special thanks and shout out to Stephanie, who helped out on camera duties in the bog. Click below and join him now!
FISHING FOR SMALL PANFISH, CATCH, CLEAN, AND COOK
With turkey season behind us, it's time to turn our attention to fishing. With everyone having a full work schedule, it can be difficult to find time to get up to the lake. So an evening after work was the only prospect. Considering the freezer was empty, and we couldn't take a trip too far from home, we decided to bank fish for bluegills. Very obliging, they can offer quick action. They are also often overlooked as table fair. While they are not large, a stringer of these fish can provide a right good meal! So off we went, and we wound up with this video. After our trip to the lake, the cameras keep rolling to demonstrate how to clean these tasty pan fish, and also a great way to prepare them for the table! Be sure to give them a try!

DOWN HOME HERPING
So we know it might seem like we've been ignoring our fans who enjoy herping for a while. It's not intentional, we assure you. With Chris in Florida, Michael and Matthew both starting new jobs, it's been hard to find the time when everyone is available to get into the field. As it turns out, the herping desire is fairly strong. Michael has been herping as time permits, and we just discovered footage from a trip on his camera that had not, as of yet, been edited! So we wanted to lead our spring update off with this footage, since it has been a while since we produced a herping video. Most of the action was shot close to home, yet the trip produced some great finds, including several milk snakes, and snakes exhibiting some unusual basking behavior! We hopes this helps get you ready for the action that will be coming as the woods green up this spring. We know we are looking forwards to another season in the great outdoors!
FLORIDA TARPON FISHING
This is one of our favorite videos. We filmed this a few years ago, visiting Chris in Florida. We took a charter trip out with Captain Matt Ercoli to try and catch the silver king. Tarpon are amazing fish, growing to huge sizes, and they are well know for their blistering runs and aerial acrobatics when hooked. Mike had caught a large tarpon, and Dana was up to bat for the next try. Before much time had passed, she found herself engaged in the battle of a lifetime with a fish over 100 pounds. Living up to it's reputation, it took off on a blistering run, right up towards a public beach crowded with swimmers!!! She did manage to boat this amazing creature, and get a few pictures before it was released. All with an audience on the beach watching, cheering her on! This may be the only one she ever catches, she was sore for days after!
GET OUT THERE AND ENJOY THE OUTDOORS!
Below you will find links to a variety of videos we have filmed on past outdoor adventures! We hope you can get out there and have some fun in the great outdoors over the summer, but if you find yourself stuck inside because of bad weather or a busy schedule, be sure you can still get out there with us by clicking the thumbnails provided !
FISHING FOR BLUE CRABS


One fantastic way to spend a summer day is fishing for blue crabs! They are tasty, and very easy to catch without spending a whole bunch of money like you would have to do at the seafood store! In this video, our gang heads down to a pier on the bay, and catches a really tasty meal of crabs, offering tips on how you can do the same !


One of the most popular videos we have published to date was an adventure Chris and Michael took in Florida. They travel by canoe to an island where the cottonmouth snake abounds! You can click below and join them on this adventure, as they explore the domain of this feared pit viper!


During the fall and winter, we do quite a bit of hunting. This results in a freezer full of game, which is often still available in our chest freezer downstairs, even into the summer months. If you're like us, you probably have some game left over in the deep freeze. If this is the case, and you have three or four ducks hanging around waiting to be prepared, this video is for you! It's one of our all time favorite ways to serve our ducks! It will even have those less favorable species like merganser tasting like roast beef and very edible! Be sure to give this one a try!


Not so many years ago, Mike and Dana took a journey into the Alaskan wilderness. While they enjoyed an adventure into Denali National Park, a highlight of this trip was the 3 days they spent alone in the Alaskan bush after being dropped at a dry cabin by their guide. The fishing proved to be excellent, and the batteries on the camera lasted long enough to film this video, so you can join them for all the action!

During the fall, much of our attention is focused on hunting. We take off time from work to chase deer during the whitetail rut, which is what their breeding season is called. But other seasons like duck and small game are open as well. In Rutcation 2018, we share some video of all the action we enjoyed, and end up taking a small buck for the freezer! If you're a hunter, join Mike as he recaps some of the fun from last fall, and takes a nice spike for the freezer!
In the video above,Deep Creek Lake Walleyes, we used the

Click the link or thumbnail below to access the

videos that explain these tactics in depth.

If you're new to fishing, or just
curious how to find fish on a new lake you've

been having trouble with, these videos are for you!