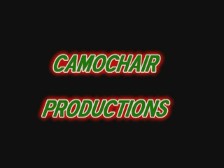 FEATURED VIDEOS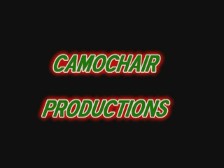 "CLEAR IT UP"
Our content is filmed in High Definition! See the videos below in full resolution by customizing the settings box in the lower right hand corner of the video. 720p and 1080p (when available) are your HD selections, and will provide crisp, clear video, at least when we filmed with the camera in focus. If you find the video is slow to load, pauses, or you experience jerky playback, you may have a slow connection, and should view them in standard definition. Select the highest resolution your computer will playback smoothly and enjoy! IN CASE THESE STEPS FAIL If you have problems with viewing, you may realize better results for playback by clicking through and viewing the video directly at the hosting source.
HUNTING THE RUT 2019; PART ONE
Every year we try and spend as much time as possible in the woods during the whitetail deer rut. The deer get much less cautious as they enter the breeding season, and it's a good time to catch a buck on his feet during legal shooting hours. But getting time off can be difficult in the busy world we live in. Michael was finding he didn't have many days to hunt this year. Trying to make the most of his limited time off, some doe in heat scent was deployed, and it resulted not only in Michael getting his personal best buck to date, but also in him taking his first deer while self filming! Don't miss this! Join him below on the hunt!

HUNTING THE RUT 2019; PART TWO
In Part Two of our Hunting the Rut series, Mike heads out onto the public areas to see if he can get the drop on a cagey old buck. He spends a few days on an area that gets unbelievable amounts of pressure near a major metropolitan area, sharing tips as he hunts that have proved over the years to keep deer under his stand even under these adverse conditions. These hunts are no exception, and he enjoys a lot of action, even an encounter with a very unique deer! Be sure to click below and get in one the action!
HUNTING THE RUT 2019; PART 3
Part Three of Hunting the Rut finds Dana in suburbia where she has filmed Backyard Bowhunting. This spot has produced several deer for the freezer, and we feel blessed to be able to have a spot like this where we can not only help the landowner mitigate the damage overpopulation of deer can do, but also in doing so provide good organic eating for our family! But the rut is not isolated to larger woodlands and public hunting areas. It happens everywhere you find deer. Fate favors her this evening with a fantastic buck that offeres a shot, and she self filmed the whole hunt! You can join her by clicking below!

FALL HERPING
Fall is a fantastic time to spend time outdoors, regardless of the activity. The cooler weather and the start of seasonal changes makes everything a bit more pleasant, no matter the activity you choose. But those cooler temperatures can make things a bit difficult if you want to go herping and look for heat loving reptiles and amphibians. Combined with what can often be the driest time of year, things can get downright difficult. But Michael knows a few tricks to overcome the adverse conditions. He heads up to higher elevations where there is more moisture, and finds some very interesting creatures while sharing descriptions and natural history, as well as some little known facts about them. Click below to join him!
DANA AND THE VELVET SIX
Our first new video for the fall 2019 season is this one. Last year, Dana got permission to hunt an unlikely spot. A backyard in a neighborhood that is overrun with deer. Hunting the suburban environment can present issues. Not only will you need to be keenly aware of, and follow all hunting regulations to a "Tee", but you will also, more than likely, need the permission of several neighboring property owners so you don't run afoul of trespassing violations should your quarry flee onto the adjacent properties. Having done all this she managed to take several deer for our freezer while self filming. Backyard Bowhunting was the first video she produced here. Heading back again this year, she filmed herself taking a great whitetail buck still in full velvet on her first hunt there this season! Join her by clicking this video!
FISHING LAKE LANIER GEORGIA
Not so long ago, we took a break from the woods and headed down to Georgia. Having heard that the fishing for stripers on Lake Lanier was fantastic during the fall season, we met a friend we had made through our YouTube channel, Sharing The Outdoors, and booked an October charter with Doug Youngblood. A premier guide on this lake, he did not let us down, and we enjoyed fast action all day as we reeled in fish after fish! We stayed at Lanier Island Resorts, a fantastic destination in itself. Not only did the Captain pick us up right at their dock, but the staff there was nice enough to let us film a video for our Frugal Fishing Series from their dock as well! We enjoyed this trip so much, we produced an encore, heading back down for some Spring Crappie Fishing! If hunting is not for you, fall can be a whole lot more than endless afternoons raking leaves! Why not look into booking a fall fishing trip of your own today!
DEER HUNTING; TWO BUCKS DOWN
As fall moves along, as leaves change and begin to thin, deer hunting improves. Not only does this make it easier to spot game at a distance, but the whitetail bucks start patrolling their territory, looking to breed, and chasing off rivals. This can make them more susceptible to calling. Many don't know that deer are a very vocal species. The communicate using many sounds. One of the more familiar sounds in the snort. Sounding much like a very long loud sneeze, this sound signals danger that has been scented or spotted. A lesser know sound is the grunt, that sounds a lot like a stifled burp. In the video below, a nice buck is spotted almost one hundred yards out, and using a grunt tube, Mike calls the deer in for a shot with the camera rolling! At the same time Dana, who was stationed several hundred yards away, had also managed to take a buck! This made for a long night of work getting them both out to the truck, and into the ice box! But it was well worth the effort! Click below on join them for the action on a hunt not soon forgotten!

ROSEMARY TENDERLOINS
We certainly do enjoy the time we spend in the field hunting. Not only is it a fantastic way to spend time bonding with family and friends, but the game we take home goes a long way towards providing a full freezer for the winter, reducing our need to utilize environmentally damaging food sources. Lean venison is also a clean, healthy alternative to diet conscience meat eaters. It is our firm belief that everyone should take responsibility for themselves, and experience taking their food from field to table. It is for this reason we try and include the entire process in some of our videos. At the bottom of this page, you'll find a description and links to our play list How to Process Fish and Game. We'll be adding to these videos as often as we have time, to help get you started doing the same. We also try and include some of our favorite recipes for the fish and game we take, and while we have many videos available in our play list Recipes Included, the video below is one of Mike's all time favorites. He twisted Michael's arm to share this one. Don't worry if your not a hunter It works just as well with store bought meat. Give it a try!
GET OUT THERE AND ENJOY THE OUTDOORS!
Below you will find links to a variety of videos we have filmed on past outdoor adventures! We hope you can get out there and have some fun in the great outdoors over the summer, but if you find yourself stuck inside because of bad weather or a busy schedule, be sure you can still get out there with us by clicking the thumbnails provided !
FRUGAL FISHING IN GEORGIA


Above we mentioned that we had filmed a video in addition to the charter trip on our fall trip to Lanier while staying at the resort. We had wanted to rent a boat and get out on the water, but high winds prevented that. The staff at Lanier Island Resorts graciously offered not only to let us fish their dock, but also let us use a golf cart to get down there! The video linked below was the end result.



While we spend much of the fall chasing whitetail deer, we have done a fair amount of fall fishing as well. We hope to do more of that this fall, but until that opportunity presents itself, why not click the link below and join us on a great fall trip to the Smoky Mountains of North Carolina's Lake Fontana!




The photo below has been used more than once. You might recognize it. The colors of the fall foliage are strikingly beautiful, and the camera didn't do them full justice. What you don't know is the story behind it. What you might not know is the story behind it. It was taken back in the day on an adventure to the Shenandoah Mountains to go bowhunting. This was still in the early days of Camochair Productions, and produced our first official "miss" on video. Be sure to click below to join Mike and Dana on a lighthearted adventure surrounded by some of the most incredible fall foliage either of them has even seen, as they share a few scouting tips for deer that led them both to a clean miss on unfamiliar public hunting land!



November is the peak breeding season for deer. While this often gives the deer hunter a good chance at seeing a large buck during legal shooting hours, it also makes the young bucks and doe much less nocturnal as well. It provides a great chance to climb in a deer and enjoy some action for all of the above, and put some great eating in the freezer as well!

Deer hunters know that scouting is a never ending process. To be successful, the hunter must stay on top of the seasonal changes, food sources, and deer patterns of movement related to the. It's also possible that the game has thrown the hunter for a loop, and the spots chosen with initial scouting for the season resulted in less than anticipated action. In this video, we take a look at scouting once the season has opened and offer tips that will put deer in your sights!
As hunting seasons get started,
and through the course of the season,
we prepare and process all our own game.
Taking game and fish from field to table
yourself not only saves money, but helps
you fully appreciate these local, organic,
environmentally friendly food sources by
completing the circle of life as nature intended.
In our video series "How to Process Fish and Game"
we take a detailed look at cleaning and butchering,
so that those who are interested can get
started filling their freezer without emptying their wallet!