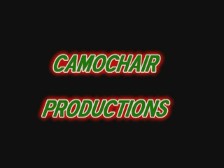 FEATURED VIDEOS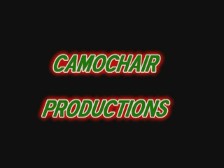 "CLEAR IT UP"
Our content is filmed in High Definition! See the videos below in full resolution by customizing the settings box in the lower right hand corner of the video. 720p and 1080p (when available) are your HD selections, and will provide crisp, clear video, at least when we filmed with the camera in focus. If you find the video is slow to load, pauses, or you experience jerky playback, you may have a slow connection, and should view them in standard definition. Select the highest resolution your computer will playback smoothly and enjoy! IN CASE THESE STEPS FAIL If you have problems with viewing, you may realize better results for playback by clicking through and viewing the video directly at the hosting source.
SLABS FOR SUSTENANCE Pt; 2
Every spring, we head down to the local lake to fill our stringers with crappie. In early spring, the fish coming up to spawn are very willing to bite along the shoreline. For a bank fisherman looking to get out and enjoy some fast fishing action while collecting fillets for the freezer, this is a great time of year to spend lakeside. We got in on this in our first video, Slabs For Sustenance, that we published earlier this year. But fishing can get a bit more difficult as the lake warms. Crappie spawn at a certain water temperature, then return to deeper waters where the shore bound angler can't access them. You can extend your spring crappie fishing season though, by starting on smaller waters, and moving to bigger lakes that have not warmed up as quickly. In this video, we take a look at some late season crappie fishing from shore, and offer some tips that could help you keep filling the stringer well into May when most folks have moved on. Be sure to click below and enjoy some later season crappie fishing action!

WATTS BAR WHITE BASS
On our recent trip to Tennessee, we had a blast fishing for trophy striped bass. You'll find that video directly below this one. But the guide we fished with, Captain Nawrocki, of Deuces Wild Fishing Charters, doesn't just fish for stripers. His angling efforts often turn towards other trophy fish, like Flathead and Blue Catfish, as well as the occasional Muskie. We had mentioned before we left for our trip that we would like to catch a few fish for the cooler to take home, as well as fishing for the big ones. He said that wouldn't be a problem, as long as we put the really big ones back. In this video, we fished in the tailrace of Watts Bar damn. While trophy striped bass were also targeted on this trip, the boat was set to drift a bit more back from the damn into schools of over sized and very willing white bass, which promptly grab our baits and wind up in the live-well! We are pleased to report that not only did we fill it up, they are very tasty as well!

TROPHY STRIPED BASS ON THE TENNESSEE RIVER
We mentioned on the hompage that last winter we had booked a trip to travel to Tennessee to fish for trophy striped bass. This is something most of our crew has enjoyed as a spring charter in the past, locally on the Chesapeake Bay. Dana was never able to join us, as she finds herself susceptible to motion sickness when out on bigger waters. She is fine on smaller lakes and rivers though, so Mike decided it was time to get her in on the action. Doing a bit of research, he found Tennessee River Monsters, and booked the trip. Things did not play out as planned. With the stay at home orders, and lockdown, the trip had to be postponed. When the restrictions were lifted for Tennessee, we found that this was the case for many. But Captain Manning who runs the guide service they had booked with was very accommodating! Even though he was unable to reschedule with us, he put us with another guide, Captain Nawrocki, who, with his son, runs Deuces Wild Fishing Charters. The video below is the result. We enjoyed an EPIC morning on the Tennessee river, boating over a dozen fish in the 20 to 30 pound class, and numerous fish pushing 10 to 15 pounds. Not only did Dana catch her trophy striped, but she got a nice bonus trophy blue catfish as well! This wont be the only video of this trip. We actually spent two days fishing in Tennessee, so more will be coming soon! If you're looking to get out and break the monotony, think about doing some fishing! It's an activity that mixes well with social distancing. You can use the links provided here to book a trip of your own! Until then, we hope you enjoy all the action we captured for you on a very memorable morning!
FISHING AT A RODS LENGTH
We're pleased to publish our first fishing video for the 2020 fishing season! In these uncertain times, it didn't look like we would be able to put out a trout fishing video. When we updated the homepage after returning from Florida, the lock-downs were being put in place. Our state had announced that they had suspended the trout stocking program. For us, that's pretty much a bust. The trout in local waters here do not survive warm summer temperatures, and a road trip to catch them seemed out of the question. So we skipped opening weekend. Not long after that though, we got wind that the state was still stocking trout though, just not announcing it to reduce crowding. So Michael and Mike traveled to a familiar stream to try their luck. Of course, social distancing guidelines were followed, but the trip managed to produce a limit of trout for both of them! Fishing, where permissible, is a great way to get out of doors and break the monotony of the "stay at home" orders you're probably being subjected to. Of course, check your local regulations to see if it's something that is allowed, and use safe practices to keep yourself and those around you healthy. But fresh fish is a treat on lock-down, and a bit of fresh air never hurt anyone!
HERPING FLORIDA CYPRESS SWAMPS
As mentioned on the homepage, we had traveled to Florida to visit Chris and hunt turkey. Matt and Siobhan also joined us this year, to do some early season spring herping in the warm Florida climate. Once we had gotten there, the mayhem with the pandemic began. We watched as the hotel cleared out and began to worry we wouldn't be able to get home. Keeping a close eye on the situation, and having everything we needed to enjoy our stay, we found our fears unfounded. The hotel didn't close and kick us out, and the National Guard didn't mobilize and declare Martial Law to block interstate travel, despite the rumors we were hearing on the Internet. It actually worked well. There was no problem with social isolation in a hotel where we, and one other couple were the only guests. Since our small group was already exposed to each other, we proceeded with the filming of this video. We made some amazing finds in the cypress bogs. Of course, cottonmouth snakes and alligators put in their appearance. But
Chris also describes an incredible type of moth that feeds exclusively on Gopher Tortoise shells as a caterpillar. We also had an amazing find of a lifer for most of the group, the Scarlet King snake, a mimic of the deadly Coral snake, and the reason for the red on black, friend to Jack saying. Herping can be a great way to get outdoors and spend some time enjoying the sunshine. It has the added benefit of being an activity you can do isolated and away from others. We hope you enjoy this video, and be sure we will be trying to publish fresh content as often as we can given the circumstance at hand. Please be safe and stay well out there!
SPRING SHAD FISHING ON THE POTOMAC RIVER
The spring shad runs
on the Potomac River are legendary. They often happen right about the time spring turkey season rolls around, and peak gobbling activity is happening. As you can guess, this will keep us off the water and in the woods. But sometimes, circumstance conspires and allows us a shot at getting down to enjoy the action!. In the shadow of our nations Capitol, there is a row boat rental called Fletcher's Boathouse. We filmed this video on a day off from the hunt. A strong front had come through, and conditions were such that we figured we wouldn't be missing much if we played hooky from the turkey woods for a day. We were not disappointed. The non-stop action and fantastic fishing for the "poor mans tarpon" as they are known, made for a very enjoyable early season adventure. We sure hope the runs get underway early this year so we can get down there this spring to enjoy some more of this amazing fishery!

FIND EVEN MORE OUTDOOR ADVENTURES BELOW!
EARLY SPRING HERPING




Early spring is a fantastic time to head out and look

for amphibians. It's this time of year that many of the less observed subterranean species begin their migrations to vernal pools to reproduce. Be sure to click below and join the crew as they spend an evening exploring this fantastic event!



The first warm afternoons of spring bring about a strong desire to get lakeside and just enjoy the evening. Early on, the fishing can be hit or miss, but the season does offer one a chance to take some really nice fish as they emerge from the depths to prepare for their annual spawning runs. Be sure to click below and join us as we break in a new season!

Are you ready for spring turkey season? We can't wait! While we will be starting our hunt in Florida this year, and will be limited on our ability to scout the area we will be hunting, there is no substitute for thorough scouting to make your spring season a success. Even though spring is upon us, it's never too late to get out in the field and do some scouting to find a hotspot to get your bird! Click below and get some tips that have helped Mike bag his bird year after year, even on hard hunted public land!



Not so long ago, we took another trip to hunt spring turkey with Chris in Florida. While that objective ultimately proved unfruitful, that year we booked our first trip with Captain Matt. While he is a world class tarpon guide, and a future trip with him would result in us landing some huge fish, it was a bit early on this trip for them to be in the area. But we had a BLAST landing oversized sea trout and redfish! Click below to join us for the action!


Panfish like bluegill can make excellent table fare! They are also very willing to bite in the spring! Click below for some tips on the basics of how to easily catch, clean, and cook a mess of panfish this spring!

Hunting and fishing provides great table fare.
But to make a meal with your bounty you need to

clean it first! As we bring game and fish home, we try

and share some tips on cleaning and preparing

it for the table in our playlist
How to Process Fish and Game.
We have covered home processing of wild turkey,

deer, several different ways to prepare fish, and will

be adding videos to this series as we get the chance.

It's turkey season right now, so click the thumbnail
below for tips on how to quickly clean your bird. Or

use the link in the description here for more detailed
information on a variety of techniques, for everything
from filleting a walleye to making venison sausages!