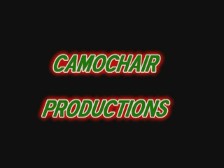 FEATURED VIDEOS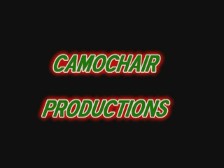 "CLEAR IT UP"
Our content is filmed in High Definition! See the videos below in full resolution by customizing the settings box in the lower right hand corner of the video. 720p and 1080p (when available) are your HD selections, and will provide crisp, clear video, at least when we filmed with the camera in focus. If you find the video is slow to load, pauses, or you experience jerky playback, you may have a slow connection, and should view them in standard definition. Select the highest resolution your computer will playback smoothly and enjoy! IN CASE THESE STEPS FAIL If you have problems with viewing, you may realize better results for playback by clicking through and viewing the video directly at the hosting source.
HERPING OBX
Most of our crew found themselves working through the pandemic as essential staff. So last summer found them stuck at work, and with the lock-down, heading off to take a vacation simply wasn't an option. This summer provided a much needed break for Matt and Siobhan, who set out on a well deserved family vacation to North Carolina's Outer Banks, or OBX. While this is a well known and favorite beach destination of ours, and we have filmed surf fishing videos there several times in the past, what's not known to many is the incredible variety of amphibians and reptiles this area holds. That includes a very healthy population of venomous cottonmouth snakes! So an avid herper puts away the sunscreen, and heads off into the maritime forest to see what kind of creatures they can find!

MARYLAND SUMMER PERCH FISHING
Many folks know about the great perch fishing in Maryland. But it is often something that only happens during the spring spawning runs when the fish move up streams and creeks in huge schools. What isn't so well know is the fantastic fishing for huge perch in lakes during the hot summer months. We have often targeted these tasty fish in deeper water to fill our freezer. Typically we would do this on a summer vacation, and spend a week fishing with family and friends filling the cooler, and our freezers! Things have been a bit different since the pandemic. We didn't take our annual trip to our favorite lake last summer because of that. You'll find video of those trips by scrolling down to the bottom of this page. Instead, last summer, we did the Search for Perch series and managed to catch quite a number of fish. This summer, we tried a nearby lake we had overlooked in that series. Renting a rowboat, we get out and manage to get a nice stringer going! We still have a long way to go to fill the freezer this summer, so a few more trips for perch, as well as a few looking for the invasive snakehead will be coming soon!
THE ONE THAT GOT AWAY
This summer is kicking into gear and the freezer seems to be a bit low on fish fillets. This is not only because our usual summer vacation with family and friends didn't happen, but the cicada hatch earlier this season seems to have fed the fish really well. Our video about that can be found by scrolling down a bit. So Michael and Mike headed down to the local lake with the idea of putting together a stringer of perch or big bluegill as soon as the horde of insects started to die off. The following video resulted. Every fisherman has at least one tale of a big fish that got away, and this is one of ours. We had started out catching some small bluegill, and several nice bass when something hit that had it's way with Michael, and even as Mike tried to assist, managed to elude capture! Click below and enjoy the action!

HERPING WITH OBSESSION
We've gotten off to a good start this summer, filming several videos we're working on editing. The first few of which you'll find posted below. It's no secret we enjoy outdoor adventures, and encourage others to get involved in them as well. In fact, Mike and Dana have often lent a helping hand to those getting started hunting and fishing. So it should come as no surprise that when we were contacted by some fellow YouTubers running a channel called DOUBLEO Obsession Outdoors we decided to do a herping trip with them to kick off our summer production efforts. Next Gen herpers, they wanted to get out and find some of the more difficult species found in our area, like rattlesnakes, wood turtles, and seal salamanders. So after several months of watching the weather waiting for the right conditions, we got out and filmed this video. They had their cameras rolling as well, so be sure to check out their take on the trip when you get a chance! We are also pleased to report that the "cicada jinx" that we mentioned in the video below, causing problems while we were fishing has been broken. Fishing vids coming soon!
FISHING THE CICADA HATCH
As spring faded this year, and the weather turned warmed, we experienced the emergence of the 17 year periodical cicada. This is a notable amazing natural wonder, and if you click here, you'll find a video where we explore the natural history of this incredible insect. But Mike and Dana didn't let the loud buzz, or the inevitable splats on the truck windshield driving to the fishing hole stop them! What did toss them a curve were the insects themselves, that were landing on the water in large numbers, feeding the fish and making the fishing difficult. Join them below as they do their best to fill a stringer!
HERPING ARIZONA
It had been some time since everyone got together for a herping trip. But that all changed last spring with a trip to Arizona, and what a trip it turned out to be! While the gang has traveled to arid areas to go herping before, trips that included the west coast, as well as the desert terrain of Utah, the heart of the Sonoran desert in Arizona was the focus of this trip. It can be a tough habitat to herp, but they began finding reptiles as soon as they arrived! As the video continues, you'll see the Diamondback Rattler, the iconic snake of the desert southwest, as well as getting a look at the amazing Saguaro Cactus. While not a reptile or amphibian, it is another icon of this area, and Siobhan wanted to give us a natural history of this amazing flora. The real treat they had was running across a Gila Monster! A legendary creature itself, it is the only venomous lizard native to the United States! We're sure there will be additional herping trips to post this summer, so check back to see what other incredible creatures we can find!

FISHING LAKE NORRIS TENNESSEE
We've been finding ourselves in Tennessee more and more often as of late. We've done quite a few Herping videos there, the fishing seems fantastic, and we're also beginning to explore the hunting opportunities there. Not to mention there is so much more open space and natural areas there than in our rapidly developing home state. That means it doesn't take a lot of effort or a long ride to put together an outdoor adventure while you're there! This past spring found us back there again. We had traveled down to do some turkey hunting. While that effort didn't yield a turkey for our freezer, we did enjoy some great Bank Fishing on Lake Norris. This lake was not entirely unfamiliar to us, as we had enjoyed a fishing trip there just a few summers ago. The resulting video is posted below. You wont want to miss the fantastic action we enjoyed from our rental boat, and certainly suggest you consider putting a trip to this lake together yourselves. You can bet some future trips to Tennessee will be featured soon!
FISHING DEEP CREEK LAKE
We mentioned on the homepage that for many summers past it was tradition to get together with family and friends and do a big week long trip. These trips revolve around herping, fishing, and the other outdoor activities we all enjoy. The trips also provide quite a few fish for us to fill our freezer with. Last summer, during the lock downs, we couldn't make this journey, so we had to make other arrangements to stock up on filet's for the winter. That resulted in our Search for Perch series, and trips to catch the invasive snakehead on Maryland's Eastern Shore. You'll find links to those videos by scrolling down. But this video recaps a fantastic summer vacation to the lake we have always considered our "home lake". While it has a reputation as a difficult lake to fish, Maryland's Deep Creek Lake has always offered us good fishing. Join us as we offer a few tips that could help you catch fish anywhere you find yourself, and reel in some really nice catches of our own! As life begins to return to normal, we hope you find time to get out there and enjoy the great outdoors! We certainly plan to do the same!

CLICK BELOW FOR ADVENTURES FROM SUMMERS PAST MORE COMING SOON!
There are endless ideas for summer vacation destinations among those who enjoy the outdoors. The beach is often the go to option for many. But when we head to the coast, we don't do a lot of swimming and sunbathing. We grab the surf poles and wet a line! Click below to join us on a recent trip to the Outer Banks of North Carolina as we get in on some fantastic action for Kingfish and Bluefish. We hope you have the opportunity to get away and enjoy a summer vacation of your own this year! If you do, and it includes surf fishing, we hope the fishing tips offered here help you fill your cooler!


One of the more memorable vacations we've taken over the summer was a trip to visit Chris in Florida. While we have visited him for spring turkey hunting and herping in the past, this trip was for a fishing charter to target tarpon in Tampa Bay. We booked a trip with Captain Matt Ercoli and were not disappointed! Dana hooked into a MONSTER estimated at over 100 pounds, and the resulting battle lasted well over an hour. Click below to join us for the epic fishing trip by clicking the thumbnail posted below!


This past summer, we finally figured out how to do something we had been trying to accomplish for a number of years now. Catch the invasive snakehead. These fish turned out to be harder to catch than we had thought in the Potomac River, even though we know there's good numbers of them there. It could have been because we were novice, perhaps fishing the wrong time of year, or the wrong locations. Whatever the case was, we finally tried fishing for them on Maryland's eastern shore, and enjoyed great success. We're glad that happened! Turns out they are excellent table fare! You can bet that we will be producing more videos chasing them this summer! Until we get to that, enjoy this trip where Michael lands his first dragon!


Last year, during the corona virus lock-downs, we didn't take our usual summer vacation with family and friends to fish Deep Creek Lake. This trip is when we fill the freezer with perch for the winter. In need of fish, we tried bank fishing at local lakes we usually drive right by on the way there. We enjoyed good fishing for perch, and other species, offering fishing tips along the way. Use this link to join us on these adventures!

One of the perks those of us who are

avid about hunting and fishing enjoy is

that the game and fish we bring in from the

field provide great eating. These are not

your run of the mill food sources either.

This lifestyle provides local, self renewing,

non-polluting, free range food. It's about as
"green" of a way to sustain oneself as you

can find. Of course, we realize in this day

and age that a trip to the grocery or a quick

bite to eat at a fast food restaurant is always

necessary, but hunting and fishing help reduce

the use of less environmentally friendly food

sources. That's why our play-list Recipes Included
was put together. Here you'll find some great ways

to prepare that hard bounty from the field!

Follow the link

above for the full playlist, or click the

thumbnail

below for a great way to prepare some of

that turkey you got this spring. If you didn't bag a

bird, this recipe will work with chicken or turkey

breast from the grocery store as well!