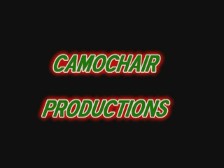 FEATURED VIDEOS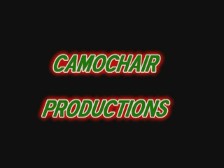 GETTING DEER SEASON STARTED
Deer hunting on public land can be, at times, difficult. Especially if you've never hunted the area before. This is the situation Mike finds himself in down in Tennessee. Fortunately for him, this state has no shortage of public lands, and we're sure he will be exploring many of them as time progresses. But right now, he's starting from scratch. After scouting, he heads out to try his recently scouted location on a hunt. With less than desirable results, he heads back to the ranch to practice with his bow, and finds some interesting deer sign. Of course, this prompts him to head off scouting again. While he looks, he offers some tips along the way that may help you find a more promising spot this year as well! This is going to be an interesting season on new ground, so keep an eye out for videos as the season continues!



BACK IN MARYLAND FISHING FOR PERCH
As the past summer drew to a close, Mike and Dana were finishing up their relocation. They found themselves back in Maryland to close on their home sale there. They decided to extend their trip so Mike could do some dove hunting and fishing with Michael. As it turned out he wasn't able to make it on the fishing trip, so the two had to go it alone. While they have enjoyed some good fishing in their new home state of Tennessee, they are still exploring the fishing there for reliable perch holes. Perch are a mainstay of their winter fish diet. They bite well, and fill the stringer quickly. Most perch fishing is done during the spring spawning runs, but don't rule summer out, they can be caught then. It was for this reason they headed back to a reliable lake where they have caught many perch during the hot summer months before.


COPPERHEAD EATS A NYMPH
This video is amazing! On an evening walk, just after dark, Michael came across a stunning discovery! A copperhead snake that had just captured a meal! He thought quick and grabbed his camera to film the event as the snake takes out it's fangs, and devours it's prey. There's no need for and extended caption to explain what's going on here.The video speaks for itself. Be sure to watch it below!

HUGE FALL SNAKHEADS
One thing Mike and Dana will miss about Maryland is the ability to take a short ride to the Chesapeake Bay for outdoor adventures. They spent a lot of time there over the years. Recently, the invasive snakehead fish found it's way into the area. Of course, they wanted to try fishing for them. After a few trips with no luck, they finally began to figure these fish out. They are a lot of fun to fish for. They grow large, and fight hard. They are also excellent table fare! This video is the result of one such trip. This trip took place in the fall. After a few deer had been tagged and processed, they took a break from the tree-stand and headed down to try and catch a few more snakeheads before winter set in. Plans are already being made for next summer, to travel back up the road to fish for them again! Until then join them on a great trip below!

JOIN US BELOW FOR PAST ADVENTURES GET SOME IDEAS TO PLAN ONE OF YOUR OWN!
THE SEARCH FOR PERCH

Above, it was mentioned that perch make up a large part of our winter fish supply. So much so we did a complete video series called The Search For Perch while fishing for them in Maryland. But times they are a changing. Mike was not even sure there were perch in Tennessee. But after looking into it, he found several bodies of water that reportedly held them. It wasn't too long after that Mike and Dana found themselves riverside, rods in hand, to see if they couldn't reel a few in. Use the link provided above for the series, or click the thumbnail and join them in Tennessee to see if they were successful!


As fall progresses, and the leaves change and the woods thin out, deer patterns change too. Gone are the late summer feed patterns, and deer sightings in fields. The hunting pressure builds, bucks become more nocturnal, and the rut will soon be kicking into gear. If you want to have a shot at a good one this season, and your early season spots are played out, it's time to wear out some boot leather and go find a new one. In this video, Mike offers some tips to help relocate the deer and find that hot spot you'll want to hunt this November!


Opening day of deer season is highly anticipated around the Camochair Camp. It is often the opportunity to head out and put some venison in the freezer for processing into some of the best eating you could imagine! We do all our own processing, and usually just look to bag a few doe to get started, anticipating hunting those big bucks during the rut. But who would turn down a big buck if they had a shot present itself on opening day? Certainly not Dana, who was out self filming an episode of her Backyard Bowhunting videos when this situation happened! Be sure to join her on an amazing hunt!


FALL HERPING


Fall can be a great time to get outside and enjoy aday in the field. We mentioned on the homepage that our production of herpig videos has been disrupted. We look forward to getting back into effort just as soon as possible. But you wont have to wait for the video link posted below! This is a seasonally appropriate video of a past herping adventure that we're sure you will enjoy. Fall can be a great time to get out and find creatures you wont see other times of the year as they prepare for the colder temperatures to come.
Hunting and fishing is a lifestyle many enjoy. These

activities provide delicious, self renewing, non polluting

fish and game for the table. All our game processing

is done in house. We have put together a

for those of you interested in getting started, as well as

those of you who want some tips that can help make

it easier and more streamlined taking your fish and

game from field to table yourselves. Click the links provided

here for videos that cover everything from butchering a

deer to making your own fresh venison sausages!