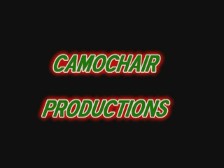 FEATURED VIDEOS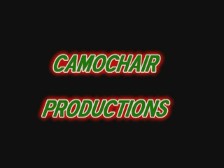 "CLEAR IT UP"
Our content is filmed in High Definition! See the videos below in full resolution by customizing the settings box in the lower right hand corner of the video. 720p and 1080p (when available) are your HD selections, and will provide crisp, clear video, at least when we filmed with the camera in focus. If you find the video is slow to load, pauses, or you experience jerky playback, you may have a slow connection, and should view them in standard definition. Select the highest resolution your computer will playback smoothly and enjoy!
IN CASE THESE STEPS FAIL
If you have problems with viewing, you may realize better results for playback by clicking through and viewing the video directly at the hosting source.
SUMMER SCOUTING FOR WHITETAIL DEER
There is little doubt that year round scouting will greatly improve your odds of taking whatever game you decide to pursue. But let's face it, in our busy world most folks don't have time to do that. There are also events that can take place that toss a monkey wrench into your plans for scouting as well. So whats one to do with the deer season fast approaching, and little or no insight into what the local deer herd has been up to lately? It's time to take on the insects and heat, and hit the woods to find a spot for the fast approaching season! In this video, Mike finds one of his favorite public hunting lands fell victim to the relentless rain and flooding his area experienced this spring and summer. Not to be dismayed, he located another area on a little bit higher ground, grabbed the video gear, and set to scouting it, offering some tips that could help put you in a good spot should you find yourself also a bit behind the curve on getting ready for the upcoming season! We'll see how his pick plays out when the season opens, but for now, tag along as he heads into the brush to try and find a hot spot for archery hunting!

FRUGAL FISHING REVISITED
In the not too distant past, we started filming a series that included all sorts of fishing, on fresh and saltwater, for many different species. We included tips that could possibly help catch fish, as well as ideas to save a little money so you could get out and use these tips a bit more often. Our series was called The Frugal Fishing Series. We filmed 36 videos while that was in production. Alas, our attention turned elsewhere, and we wound up doing some not so Frugal Fishing trips to exotic destinations for some really great adventures. But we have had several request for more Frugal Fishing videos. Below you will find we went ahead and added a video to this series. We get started fishing from the bank and land a really nice largemouth bass, and end up on a lake in an inexpensive rental catching some HUGE yellow perch for the freezer. If you like what you see, there is much, much more at the link provided!
NATURE'S CANDY
Often, as I'm sure many of you are already aware, we participate in consumptive use activities like hunting and fishing, enjoying the game and fish we tale as table fair. In this video, we take a look at some other types of natural foods. All of these types of food sources are very beneficial for our environment, as utilizing them helps reduce the pollution and habitat loss associated with the production and transportation of farmed food. Gathering your own food is also a good way to eat organic and healthy foods without breaking the monthly budget! Join Mike and Dana in this video as they head out and find some really tasty eating, and see if there is a spot near you to do the same!
CREATURES OF THE AMAZON
The Amazon rainforest is the largest jungle on the planet. In many places, it is still undisturbed, and many fascinating creatures big and small call it their home. While areas like this are under increasing pressure due to habitat loss, eco-tourism, or travel to these destinations for the purpose of observing the scenery and wildlife, is becoming more popular. Trips like this not only offer one an opportunity to see and photograph amazing sights, animals and insects, but also provide much needed funds. Eco-tourism also refocuses the ways people utilize this resource from production of raw materials to conservation, where the goal is to preserve the area so more people spend their money to see it as is instead of deforestation for farming and construction. Chris recently took such a trip. Traveling with a tour company called PhotoWildlifeTours he was able to do some incredible photography and video of insects and animals many will never see in person. Join him on his adventure by watching this video!
HERPING FLORIDA IN THE SPRING
In this video, filmed on a recent visit to Florida, you'll find Michael and Chris getting the band back together! Back in the day, one of the first videos they produced for our project was Herping Florida, and here you will find them exploring the herpetofauna of the sunshine state yet again! While Florida is known for it's stable climate, there are seasonal fluctuations that occur. Wildlife reacts to these changes much as it would anywhere else, and this provides the opportunity to find some species that can, at other times, be difficult to locate. One of them would be the Greater Siren, which is one of the "lifers" uncovered in this video. Be sure to join them on their adventure, there will be much more coming soon!
HERPING FOR HELLBENDERS
The largest salamander found in the continental USA is called the Hellbender. These huge amphibians used to thrive in many locations. However, they require clear, cold streams with a high level of dissolved oxygen, as they do not have gills, and breath through folds on their skin. Development and the resulting siltation of their homes has lead to these amazing creatures becoming endangered, even extirpated from their natural habitats in many locations. After flipping many rocks trying to find them with no luck, Michael and Desiree get a tip on where a population of them could still be found. A road trip to a remote, undisturbed mountain stream resulted in this video. Join them while they film and uncover this amazing animal, and discuss some of the threats facing these creatures and their habitat.
GET OUT THERE AND ENJOY THE OUTDOORS!
Above are just a few of our summer themed videos. We will be out there this year with our cameras in tow, making memories and documenting our outdoor adventures to share with your here. While we produce fresh content to add to our site, we hope you find some time to enjoy the outdoors yourselves. Below you'll find a collection of some of our older video content you can access by clicking the thumbnails. We hope that you not only enjoy sharing our past adventures, but that they give you ideas on activities you might enjoy yourselves !
NORTH CAROLINA'S OUTER BANKS


We have taken several trips here, and it always results in a memorable time. There are options for offshore fishing charters, which we have enjoyed but not as of yet filmed, and the surf fishing is world class. You can fill a cooler right from the beach. There's camping, as we found out when we filmed Frugal Fishing 4.5 , as well as herping. This is a must destination for everyone from beachcomber, fisher-folk, or herpers. Use the links above to access some of the fishing videos we filmed while there, or click the thumbnail to join us Surf Fishing Hatteras!


It wasn't all that long ago that we took a trip down to Tennessee. While the focus of our trip was fishing, and we did manage to get a bunch of that in, filming a few videos, Fishing Norris Lake, as well as a video for our Frugal Fishing series, 3.2, this state is known as the salamander capital of the world. We shot a few herping videos while there, and this is one of them. Be sure to click the thumbnail and use the other links to see all our material from the trip to Tennessee!

Help a Rattlesnake Cross the Road!

Last summer, Michael took a trip out west to and went Herping in Utah. While there, he found several unfortunate Rattlesnakes that had been hit by vehicles on the way to their winter den site. Exercising extreme caution, he decided to give one they had located trying to cross a bit of help, and got it to the other side of the road safely.

We

WOULD NOT

suggest you try this yourself!

Not too long ago, we got down to Maryland's Chesapeake Bay with some nets and hand-lines to fish off a pier for blue crabs. We had a fantastic morning, and managed not only to bring some tasty crabs home, but Michael enjoyed some fresh bluefish sushi for breakfast as well, with a a fish he caught while we were at it. We end this video offering a great recipe for those crabs, using fish we caught in our video Big Bluegills. In that video, we offered fishing tips on catching monster bluegill up to ten inches. You wont want to miss either video, so use the links provided and join us on for some great summer fun!

Not so long ago, we lost a very good friend of ours. Shadow shared a good long life with us, but in the scheme of things, it does not seem like she was with us very long at all. We still miss her. In this busy world we live in, we often spend large amounts of time away from friends and family, and they are often gone too soon. When you do get some free time, don't forget, there are other family members who want to share it with you!


As summer continues, Mike and Dana plan to continue work

they offer fishing tips and tricks they

have learned over

the years to fill the cooler with tasty

fillets on a new lake.

Bass, yellow perch, to crappie and bluegill, the

tips for big multi-species catches will benefit the novice

or seasoned angler alike. Be sure to click the thumbnail
and join them on the fun they've already had, more

will be coming soon!