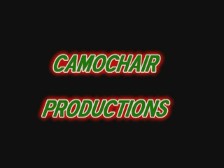 FEATURED VIDEOS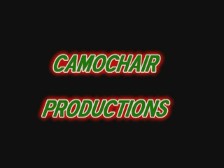 "CLEAR IT UP"
Our content is filmed in High Definition! See the videos below in full resolution by customizing the settings box in the lower right hand corner of the video. 720p and 1080p (when available) are your HD selections, and will provide crisp, clear video, at least when we filmed with the camera in focus. If you find the video is slow to load, pauses, or you experience jerky playback, you may have a slow connection, and should view them in standard definition. Select the highest resolution your computer will playback smoothly and enjoy! IN CASE THESE STEPS FAIL If you have problems with viewing, you may realize better results for playback by clicking through and viewing the video directly at the hosting source.
HERPING IN TENNESSEE
The Smokey Mountains in Tennessee set the stage for our latest herping adventure! Matt and Siobhan have been toiling away through the virus crisis as essential workers, and were long overdue for a break from the insanity. When it came, they took full advantage of it! There is no better place to do some overdue social distancing than the great outdoors. Indulging their passion for herping, they headed down to explore the salamander capitol of the world! They make some fantastic finds on their impromptu vacation, and carried the camera along to share some of the more notable ones with you! But that's not al they found! They feature a few reptiles they encountered as well! Click below to join them on this adventure!
TROUT FISHING ON LAKE WILBUR
On the homepage, we mentioned that we were thinking about heading to a remote mountain lake. Turns out we took that idea to heart. Located in the east Tennessee, lake Watauga lies nestled in the Appalachian chain. It's known to have some good walleye and bass fishing, so we thought we would give it a try. Unfortunately, we were a bit out of our element. The lake is very deep with steep shorelines, and we found fishing for walleye was much more difficult than what we are accustomed to on usual haunts,and didn't manage to catch any fish there. That's the bad news. But don't worry. We're not giving up on Watauga yet. It may just take a few trips to figure it out. The good news is we had a really good fishing trip! While the southeastern U.S. is probably not the first place that comes to mind for trout fishing heading into summer, we decided to try lake Wilbur. Formed by the tailrace of Watauga, and the Wilbur dam, it is a smaller shallow lake that has a reputation for good trout fishing. It provides a perfect habitat for trout, as the water coming off Watauga lake keeps it very cold, even in the summer. Not knowing what to expect, we headed on over there, and enjoyed some fantastic fishing for large, and very willing trout! Click below and join us!
SURF FISHING OBX; BLUES ON THE BEACH
As restrictions and stay at home orders were lifted, beaches began to open, and Mike and Dana decided to head down to Cape Hatteras on the Outer Banks. The purpose of this adventure was not to body surf and sunbathe though. It was to put some fish in the cooler! 30 miles from the mainland, and only 15 miles from the gulf stream, Hatteras Island is renowned for it's excellent fishing. It is also a great place to social distance.Those willing to put in the extra drive time down from the tourist destinations of Nags Head, Kitty Hawk, and Corolla found wide open beaches even before the Coronavirus situation happened. While many Captains offer offshore charter trips from the island for everything from tuna to marlin, they knew from a previous trip when the filmed Surf Fishing Hatteras that great fishing can be found right from the beach as well. Finding that tourism still had not picked up, they easily booked an oceanfront room the day before they left. This made it easy carry the gear out the door and onto the beach to wet their lines! Join them by clicking below, as they reel in bluefish and kingfish, and offer surf fishing and rigging tips that will help you should you decide to travel there, or simply want to head to the coast in you neck of the woods!
THE SEARCH FOR PERCH Ep. III
Summer for us is not only a time to get out and enjoy the outdoors, but also a time to shore up supplies for the winter. These two activities go hand in hand for us, as many of the fish we catch wind up being invited home to dinner and put on ice. This year, things are a bit different. We certainly would like to travel to some of our favorite spots and load up on tasty fillets. But with so much going on in the world right now, we don't know if that's going to work out so well this year. So with that in mind, we've decided to try some of the lakes a little closer to home. The ones we usually drive right on by on the way to our usual summer fishing haunts. One of the fish we fill our freezer with is yellow perch. Many people are familiar with them, and they are often targeted on their spring spawning runs in rivers, after which folks move on to other species when the big schools head downriver. But they also become landlocked in lakes, and grow much larger in that environment. They are very good eating, and we often catch bunches of them as we fish for walleye and other fish. Since that may not happen this year, we are going to produce a video series as we fish some of those lakes closer to home. We'll be looking to fill our stringers, and plan on offering you tips and tactics along the way. As spring got underway, Dana, Mike, and Michael walked right out his back door and down to the lake right behind his house. Not only did they find a few perch, but they also enjoyed some great fishing for largemouth bass, and managed to hook a few really big bluegills as well! That was the first video of the series The Search For Perch Ep. I, and they continued with Episode II. Below, you'll find Episode III. More great fishing is on the way! We hope you'll follow us on our quest over the summer.
WATTS BAR WHITE BASS
On our recent trip to Tennessee, we had a blast fishing for trophy striped bass. You'll find a link to that video on the homepage. But the guide we fished with, Captain Nawrocki, of Deuces Wild Fishing Charters, doesn't just fish for stripers. His angling efforts often turn towards other trophy fish, like Flathead and Blue Catfish, as well as the occasional Muskie. We had mentioned before we left for our trip that we would like to catch a few fish for the cooler to take home, as well as fishing for the big ones. He said that wouldn't be a problem. In this video, we fished in the tailrace of Watts Bar damn. While trophy striped bass were also targeted on this trip, the boat was set to drift a bit more back from the damn into schools of over sized, and very willing white bass, which promptly grab our baits and wind up in the live-well! We are pleased to report that not only did we fill it up, they turned out to be fantastic table fare as well!

FISHING NORRIS LAKE TENNESSEE
Not so very long ago, we decided to gather The Crew together for a road trip to do some fishing. We wanted to explore an area that offered a few new species that we don't find in our local waterways. So we picked Lake Norris in Tennessee. This offered not only fishing for new species, but Tennessee is also considered the salamander capital of the U.S. It is no surprise that our Herping Tennessee videos were produced on this trip as well! We wanted to revisit this video because there may be another trip to the volunteer state in the works, we'll see how that goes. For now, click below and enjoy this adventure.
FIND EVEN MORE OUTDOOR ADVENTURES BELOW!
BIG BLUE CATS!
Summertime is a great time to head out and fish for catfish! It's something of a tradition for us, and we are lucky to have the Potomac River nearby! This destination offers fishing for HUGE blue catfish. Be sure to click below and join us as we head out and reel in some true river monsters!




Michael does a lot of herping. But he had always wanted to find an adult Hellbender, the largest salamander in the U.S. This is something of a problem, as they have been extirpated from our state, and their populations are not doing well at all. Acting on a tip from a friend, and with Desiree along to run camera, they head on a road trip and enjoy success! Join him by clicking below as he explores this fascinating creature and the challenges they face for survival in our modern world.


Chris was fortunate enough to be able to take a trip to the rainforest. The creatures that inhabit this region are fascinating. They thrive in form and numbers that are sometimes unimaginable, and we feel fortunate he was ale to document some of them for us on his visit, and provide us with this great collection of photos and videos for our site!



Summer often brings to mind fishing, beaches, and family vacation.But it is not a time to forget that deer season is really just around the corner. Avid hunters know that scouting and keeping on top of deer movements that change seasonally is very important for success. Deer patterns can change based on available food sources, so make sure you join Mike as he heads out offering tips that may help you put deer under your stand when you head afield this fall!


Panfish like bluegill can make excellent table fare! They are also very willing to bite all summer! Click below for some tips on the basics of how to easily catch, clean, and cook a mess of panfish!

Hunting and fishing provides great table fare.
But to make a meal with your bounty you need to

clean it first! As we bring game and fish home, we try

and share some tips on cleaning and preparing

it for the table in our playlist
How to Process Fish and Game.
We have covered home processing of wild turkey,

deer, several different ways to prepare fish, and will

be adding videos to this series as we get the chance.

Since fishing tops the list in the summer, you may

want to click through and get some tips on turning

your catch into tasty, skinless, boneless fillets!