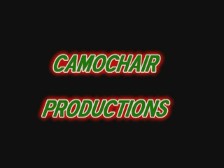 FEATURED VIDEOS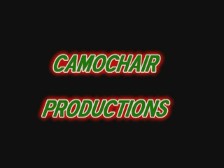 "CLEAR IT UP"
Our content is filmed in High Definition! See the videos below in full resolution by customizing the settings box in the lower right hand corner of the video. 720p and 1080p (when available) are your HD selections, and will provide crisp, clear video, at least when we filmed with the camera in focus. If you find the video is slow to load, pauses, or you experience jerky playback, you may have a slow connection, and should view them in standard definition. Select the highest resolution your computer will playback smoothly and enjoy! IN CASE THESE STEPS FAIL If you have problems with viewing, you may realize better results for playback by clicking through and viewing the video directly at the hosting source.
BACKYARD BOWHUNTING 2020
Dedicated to the memory of Janet Louise Dawson Kirby
Where to start? Mike's mother took ill in October, and the resulting course of her illness led to her passing in early November. Needless to say, this took a great toll on all our Crew. It's been a very difficult time, and producing videos became the least of our concerns. We feel blessed to have been able to bring her home on hospice care, and spend her final days with her. With the covid situation, this would not have been possible in a nursing home or hospital setting. So, of course, hunting the rut wasn't even a consideration for us this year. As we move through the grieving process, and arrange our restructured lives and responsibilities, production will be spotty for a while. We wouldn't have it any other way, Family comes first at times like these. That's actually what led to this video. Dana's mom came up to lend us a hand, and help get things in order. She offered to give us a few days respite by staying and letting us get a late November hunt in. So it was decided to let Dana head over to her backyard spot for the hunt. Even though the feeder had been neglected for a while, and was empty, a really nice spike buck wandered in and she made the shot count! He is a very welcome addition to a freezer that's looking a bit empty this year! Join her below, and scroll down and check out a few of our other videos! We'll return with more just ASAP.
VIRGINIA'S VENOMOUS SNAKES
We know we've been slacking pretty hard on our herping lately. This has to do with the fact that those in our Crew who are the experts at it are all considered essential workers. But when they did get a break early this fall, they decided to put their time in participating in one of their favorite activities! Social distancing was easy in the swamps of southern Virginia, and the herping was excellent. This time of year is a good time to find reptiles and amphibians, and this trip turned into a very special one indeed. Michael and Matt were joined by Siobhan for the weekend. They proceed to describe some fantastic finds, like the coastal slimy salamander, a species that prefers sandy soil, as well as numerous snake species like the more common rat snakes to the lesser know red bellied snake. But the highlight of their adventure was locating all three species of venomous snakes that reside in Virginia. This is the northernmost range of the cottonmouth snake, but they found more than one, as well as learning it's locally know as the Congo Copperhead! Soon after that discovery, they found an actual Copperhead, and then almost step on baby timber rattlesnakes along the trail. This led them to the den, and a very beautiful mother rattlesnake, that is the perfect example of why this species is know as the cane-break rattlesnake! Click below to join them!
FALL SNAKEHEAD FISHING
Prior to this year, we had been trying without success to catch the invasive snakehead. That changed this past summer. After a bit of research, we decided to try the brackish marshes on the eastern shore. They have become well established here, and even though it's quite a bit of a ride for us, we set the alarm to go off well before dawn, and joined by Michael, managed to finally catch a few. It was on this trip we produced Eastern Shore Snakehead Fishing. A true monster was caught then, a powerful 12 pound, 33 inch brute. A subsequent trip produced lackluster results. While a few fish were caught, nothing coming close to any that big hit our lines. We had heard that these fish become much less active during the cooler months, and had planned to refocus our efforts on deer hunting until Dana got a call from a friend. She had never caught a snakehead either, and was planning a girls weekend to fish for them in the fall. The results of that trip yielded not only her first snakehead, a huge 28 inch fish, but several others of good size. Upon returning home with bait left over, she suggested that Mike join her for another ride down to wet a line. Since we have found that these fish are excellent table fare, and still learning about their habits and season, he agreed. Huge fish were caught! The following video resulted. Click below to see all the action!
THE SEARCH FOR PERCH Ep. VII
Summer for us is not only a time to get out and enjoy the outdoors, but also a time to shore up supplies for the winter. These two activities go hand in hand for us, as many of the fish we catch wind up being put on ice and invited home to dinner. This year, things were a bit different. We certainly would like to travel to some of our favorite spots and load up on tasty fillets. But with so much going on in the world right now, we didn't know if that would work out so well this year. With that in mind, we decided to try some of the lakes a little closer to home. The ones we usually drive right by on the way to our usual summer fishing haunts. One of the fish we fill our freezer with is yellow perch. Many people are familiar with them, and they are often targeted on their spring spawning runs in rivers, after which folks move on to other species when the big schools head downriver. But they also become landlocked in lakes, and grow much larger in that environment. They are very good eating, and we often catch bunches of them as we fish for walleye and other fish. That didn't happen this past summer, so we produced a video series as we fished some of those lakes closer to home, filling our stringers, and offering tips and tactics along the way that could help you do the same! As spring got underway, Dana, Mike, and Michael walked right out his back door and down to the lake right behind his house. Not only did they find a few perch, but they also enjoyed some great fishing for largemouth bass, and managed to hook a few really big bluegills as well! That kicked the series off. As summer progressed, we continued to explore that lake, and expanding our search to other lakes in the area. You can click here for the full play list. Below, you'll find the most recent upload, episode VII. We conclude our search for the season with some fantastic fishing backed by fall colors! Join us!

THE BACKYARD BUCK
Every year we look forward to hunting the rut, or whitetail deer breeding period. This rolls around here in early November, and it often gives the hunter a chance at a mature whitetail buck, that for most of the hunting season has been reclusive and nocturnal. Last year was no different. Dana found herself hunting a spot in the suburbs, where she had been targeting doe to help reduce the overpopulation, and fill our freezer with venison. As the rut came on, the bucks became active, and she soon found herself staring down the nose of a really good looking buck that had thrown caution to the wind in search of does, and shown up well before dark on a cool November afternoon! Struggling to retain her composure, she managed to make a fantastic shot and watched the buck drop in sight about fifty yards away! Be sure to get ready for your season by joining her on this amazing self filmed hunt!

HERPING IN TENNESSEE
The Smokey Mountains in Tennessee set the stage for our latest herping adventure! Matt and Siobhan have been toiling away through the virus crisis as essential workers, and were long overdue for a break from the insanity. When it came, they took full advantage of it! There is no better place to do some overdue social distancing than the great outdoors. Indulging their passion for herping, they headed down to explore the salamander capitol of the world! They make some fantastic finds on their impromptu vacation, and carried the camera along to share some of the more notable ones with you! But that's not all they found! Be sure to click below to join them on this adventure! We hope there will be more coming!
SPOILS OF THE HUNT
The venison from the deer we take always finds itself put to good use. It provides to bulk of our red meat needs for the entire year. We do all of the processing at home, from skinning and quartering to grinding our own deer burger, and have compiled a play list of videos to help you if you're interested in home processing your game. Find a link to that play list by scrolling down to the bottom of this page. But we are always looking for new recipes as well. Last year, we stumbled across a recipe that we really enjoyed. It's very simple to prepare, and very filling. Not only is it a great dish for dinner at home, but being quick, easy, and hearty, it will also make a good selection for deer camp! Below you'll also find a link to another video that has one of our all time favorite tenderloin recipes! Can't wait to bring some more of those home! If you have the good fortune to tag a few deer this fall, be sure to give these recipes a try. If you want some other ideas for cooking fish and game, find more on our play list at this link, Recipes Included.
FIND MORE OF OUR OUTDOOR ADVENTURES BELOW
FISHING LAKE FONTANA


A few years ago, Mike and Dana took a break from the tresstand in early October to head to the mountains of North Carolina and do a bit of fall fishing. While they were a little early for the colors they had hoped to enjoy, as the trees had not changed colors yet, the fishing they enjoyed from a rental boat more than made up for it! Get out there and give some fall fishing a try this season!



In many states, the squirrel season is one of the first to open during the fall. Plentiful in most areas, they offer the sportsman not only a way to get out and enjoy a day in the woods. They are also a great way to introduce youngsters to hunting. No long hours spent in a stand trying to remain motionless to bag a deer, or rising well before dawn to wade into a freezing marsh or launch the boat to hunt ducks. A simple walk through the local patch of oaks can lead to success. They are great on the table, and we offer one of our favorite recipes after the hunt in this video!

Above we posted a quick and easy venison recipe. In the video posted below, you can join us on a quick early season deer hunt, and afterward Michael will share an easy yet delicious recipe for those tenderloins. We had to twist his arm to get him to share. At first, it remained a closely guarded secret, but we manged to get him to film it on our fishing trip to Lake Norris by taking some tenderloins we had stashed away the previous fall as part of an evening feast after a hard day of fishing! If you're a fan of venison, you'll LOVE this recipe. But it is not necessary to use venison for this recipe (pork or beef will work as well ) it's so good we recommend you try it with your preference!



As the temperatures cool down up north, reptiles and amphibians den up and hibernate. Not only does this make them difficult to find, but disturbing their hibernation flipping rocks and logs to look for them can be detrimental. But heading south can provide an extended herping season! This video was filmed in October on North Carolina's Outer Banks, as we took an afternoon off from filming Surf Fishing Hatteras to explore the local wildlife populations of the area.


DOE PATROL
Deer hunting is a fantastic way to enjoy the outdoors. It dominates the fall activity list for many in our crew. It is also a very beneficial for wildlife management as well. In areas where the deer overpopulation is severe, and causing habitat damage, many states have requirements that you bag a doe or two before you may take a buck to help alleviate the situation. Join us below below as we fill our freezer with tasty venison and do our part to help!
Hunting and fishing provides great table fare.
But to make a meal with your bounty you need to

clean it first! As we bring game and fish home, we try

and share some tips on cleaning and preparing

it for the table in our playlist
How to Process Fish and Game.
We have covered home processing of wild turkey,

deer, several different ways to prepare fish, and will

be adding videos to this series as we get the chance.

If you've been wanting to try home processing,

taking your deer from field to table

,
dressing and plucking those ducks you got,

or even how to grind deer burger at home,
you'll probably find a video to help you do it here.