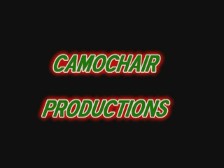 FEATURED VIDEOS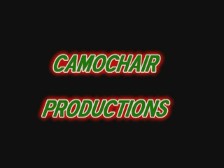 "CLEAR IT UP"
Our content is filmed in High Definition! See the videos below in full resolution by customizing the settings box in the lower right hand corner of the video. 720p and 1080p (when available) are your HD selections, and will provide crisp, clear video, at least when we filmed with the camera in focus. If you find the video is slow to load, pauses, or you experience jerky playback, you may have a slow connection, and should view them in standard definition. Select the highest resolution your computer will playback smoothly and enjoy! IN CASE THESE STEPS FAIL If you have problems with viewing, you may realize better results for playback by clicking through and viewing the video directly at the hosting source.
OPENING DAY
TROUT FISHING
Opening day of trout fishing is something we look forward to every year. The crews stock the streams with a generous helping of hatchery trout, early enough in the year that most other species of fish have not started biting yet. It offers us a chance to string our rods and hit the streams for some tasty fresh trout to fry up after a long winter! Last year, during the lock-downs, our state announced that they had suspended the stocking program. We were very disappointed until they said they had put fish in select streams to alleviate crowding at the hatchery. While they didn't announce where they had done this to avoid crowding, we took a chance at our usual haunt. Nobody was there, and we did really well. That trip resulted in our video Fishing At A Rods Length. This year was nothing like that. Mike and Dana arrived to find it almost impossible to park. Michael arrived seconds later, and we had to hike for almost 45 minutes to get away from the crowds stream-side. But we still enjoyed an enjoyable early spring morning fishing, and put some trout on our stringers! Click below to join us for the fun!
SPRING SCOUTING AND TROUT FISHING
Any successful turkey hunter knows that it takes a lot of effort, combined with a heaping helping of luck to put a tag on a Tom. But you can give yourself an edge by hitting the field before the season opens with some scouting for those spring turkey. The previous link will take you through the entire process,but in the video posted below, you'll join Mike and Dana as they head out after having found turkey sign to listen for birds at dawn to locate their roosting areas. It didn't hurt that the area they visited on this trip had a stream that had been recently stocked with trout. So, having tossed their fishing rods in the back of the truck, they took advantage of the situation! Click below and join them!
TROPHY STRIPED BASS
Spring is the time you can capitalize on spawning runs. When they happen, you can often catch some of the biggest and heaviest fish of the year as the big females full of eggs move up to spawn. In the past, we have often gone out on Chesapeake Bay to fish for trophy striped bass, enjoying that incredible fishery. But that was always a problem for Dana. She gets incredibly motion sick out on big water, and the bay can be a rough place indeed in the early spring. But that's not the only place you can enjoy fishing for trophy striped bass, so we booked a trip to get her in on the action, and headed out with with Deuces Wild Charters on the Tennessee River. We were not disappointed! It was an INCREDIBLE day on the water, and we reeled in fish after massive fish! While we put the big girls back to preserve the breeding stock, we also tossed a few of the smaller fish in the cooler. Part of the reason these fish stocks are in trouble is they make excellent table fare! You'll want to join us on this memorable trip as Dana finally gets to enjoy the drag burning runs these huge fish are known for. If you find yourself in the Knoxville or east Tennessee area, we highly recommend you book a trip to enjoy this incredible fishery!
SPRING CRAPPIE FISHING
As spring comes on strong, we take advantage of the spawning runs to fill our freezer. The hot and heavy action crappie provide is not an exception! Great eating, with light flaky meat, the are always an annual target of our efforts. Last year was no different, even though our state had prohibited sport fishing. The exception to this rule was sustenance fishing, and since our freezer is a priority, we took a tip from Michael on a spot he has been enjoying success in the last few years. The video below was the result. When the fish turn on, it's mayhem! The hits start coming too fast to even pause to put the fish on the stringer, and we load up on tasty "slabs", the nickname these fish enjoy to describe the thick fillets they provide. Join us as we offer some fishing tips and enjoy amazing action lakeside!
SPRING HERPING
Herping, or searching for snakes and reptiles, is a great way to get outdoors. It is a favorite activity our whole crew enjoys year round, but spring is a particularly good time for it. Many of the lesser know or hard to find creatures that make themselves scarce during the rest of the year are easier to find as they emerge from their winter hideouts to breed. You can also observe behaviors and events in the lives of these animals that can be seen at no other time. In this video, Desiree puts in an appearance as we head through the vernal pools uncovering many fascinating salamanders, and wind up at a rattlesnake den loaded with gravid females emerging from hibernation in preparation to give birth! While we wont be traveling to Florida this year to do any herping with Chris, we have a few big trips planned already to travel and do some herping videos this spring as well. For the time being, we're going to guard those destination so they'll remain a surprise. But if this video isn't enough to satisfy your herping fix, scroll down for another spring herping video, or be sure to use this link to our Herping Maryland series.

SPRING TURKEY HUNTING
No spring update would be complete without a turkey hunting video! Hunting these majestic birds is a big part of any spring in the Camochair Camp! This year will be no different. The seasons will be opening shortly, so it's a good time to hit the woods and do some preseason scouting to increase your chances of success. Use the link provided as Mike walks you through some methods for this that have led him to success on more than one occasion. Then join us below as Dana bags a turkey out west!
MORE COMING SOON! FIND
FEW OF OUR OLDER SPRING ADVENTURES BELOW!
HERPING FLORIDA IN THE SPRING


We've done a lot of herping in Florida, and these trips always result in fantastic footage for our site here. So it is kind of disappointing that, as we mentioned above and on the homepage, we wont be doing our annual trip down to visit Chris this season. But the good news for our herping fans is that we have a great video already focusing on exactly that. Be sure to click below to join us on that adventure, we hope to be able get down that way again really soon.



This link will take you to a play list of videos that we shot to help those wanting to get into fishing on waters they were new to so they could catch some fish. We don't know if it's because our viewers are already top notch anglers, just shy of the tournament trail, or if they just tune in for the action, but it was less than stellar in performance once we uploaded it. But the videos you find here are full of action, interlaced with tips that can help even the most experienced fisher folk put a few more fish in the boat. Check it out if you have some spare time!

This past summer, we finally figured out how to do something we had been trying to accomplish for a number of years now. Catch the invasive snakehead. These fish turned out to be harder to catch than we had thought in the Potomac River, even though we know there's good numbers of them there. It could have been because we were novice, perhaps fishing the wrong time of year, or the wrong locations. Whatever the case was, we finally tried fishing for them on Maryland's eastern shore, and enjoyed great success. We're glad that happened! Turns out they are excellent table fare! You can bet that we will be producing more videos chasing them this spring! Until we get to that, enjoy this trip where Michael lands his first dragon!


Last year, during the corona virus lock-downs, we didn't take our usual summer vacation with family and friends to fish Deep Creek Lake. This trip is when we fill the freezer with perch for the winter. In need of fish, we tried fishing bank fishing at local lakes we usually drive right by on the way there. We enjoyed good fishing for perch, and other species, offering fishing tips along the way. Use this link to join us on these adventures!

One of the perks those of us who are

avid about hunting and fishing enjoy is

that the game and fish we bring in from the

field provide great eating. These are not

your run of the mill food sources either.

This lifestyle provides local, self renewing,

non-polluting, free range food. It's about as
"green" of a way to sustain oneself as you

can find. Of course, we realize in this day

and age that a trip to the grocery or a quick

bite to eat at a fast food restaurant is always

necessary, but hunting and fishing help reduce

the use of less environmentally friendly food

sources. That's why our play-list Recipes Included
was put together. Here you'll find some great ways

to prepare that hard won bounty. Follow the link

for the full play-list, or click the thumbnail below.
The recipe included at the end of the video includes

an excellent way to prepare those trout you'll

catch this spring. Be sure to give it a try!