SUMMER 2018
As the heat of summer slowly starts to creep in, the smell of honeysuckle and flowering trees wafts through the air. This can be good news for all those who suffer from the wrath of pollen in the spring. Makes it a bit easier to venture outside. The building heat also brings about an emergence of reptiles and amphibians. In our "Now Playing" section, you'll find a recent video where Michael explores the spring emergence of everything from salamanders to rattlesnakes as the weather warmed up this year. Summer is also a great time to go fishing. What's fast becoming an annual tradition for us is cat-fishing at Fetcher's Boathouse. By using the above link to that same section, and scrolling down a bit, you will find our video The Potomac River Blues. We filmed this one when Chris was visiting us from Florida, and caught some big cats on light tackle, and even bigger ones on the surf rods! The rain here this spring has made getting out to to do much fishing difficult at best. We have had torrential downpours and flooding. Still, we plan to get out there as soon as possible to bring you more fishing adventures. In the meantime, please join us on our Frugal Fishing page. In this series, you'll find dozens of videos filled with fishing tips and ideas to save you a few dollars so you can get out there and go fishing more often while we fill our stringers with dinner!

We are aware that many of our videos involve consumptive use outdoor activities that some do not participate in like Hunting and Fishing. These are not the only outdoor activities available. Eco-tourism is very popular. Exploring new areas one has not visited can be fascinating, discovering unfamiliar wildlife not native to your local haunts, or enjoying the scenery on holiday from work. We plan to explore this side of the outdoors more fully in future videos. But it wouldn't be the first time we have taken trips like this. Dana and Mike took a trip to Denali Park in Alaska not to long ago, and spent several days at a camp way down at the end of the Park road enjoying the scenery and filming wildlife. Michael and Desiree even went to do some filming abroad in Belize! Chris also enjoys traveling, and recently returned from the Amazon Jungle with fantastic video and images of some of the creatures they encountered while in the rainforest.
You can click the thumbnails below to join them on these adventures!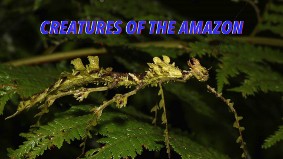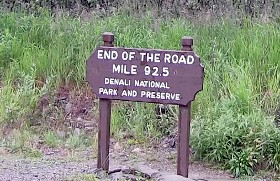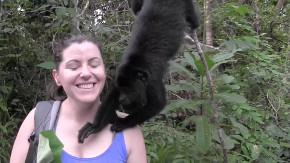 Keep your eyes open and check back often. We'll be posting fresh content just as often as time permits!
We've been sharing out videos on MyHuntProfile.com Click the links for more Information.