FALL 2018
Fall is here! At least that's what the calendar says. In these parts it can stay pretty warm well into the fall season. But we wont spend much time indoors waiting for the leaves to change and cooler weather. The freezer has been depleted over the off season. The time has arrived to change that situation! Hunting season are opening up for a variety of game, fish are schooling up and feeding preparing for winter, and it's a great time to hit the field and fill it up! Early archery season is a good time to tag a few deer. The pressure has been absent, and the animals are a little less cautious. At the bottom of this page you will find a link to a video of Mike taking a nice buck on public hunting land early on in the season. Of course, conditions in the field can change rapidly, and sometimes those hot spots you scouted don't pay off as planned, so here's a link to our video In Season Scouting for Whitetail Deer. This video offers tips you'll be able to use if your chosen spots don't pan out as anticipated. We hope they can help you fill your freezer as well this fall! With that in mind, we filmed some of the fresh content made available with this update.

One of our latest videos posted in our "Now Playing" section is Deer Hunting; Preparing For Success. It takes a look at a few of the ways we get our hardware ready for the coming season. We also recently published Backyard Bowhunting. In that video, you can join Dana as she takes a deer for our freezer while helping to manage the deer overpopulation problem in a suburban neighborhood, or perhaps you'll join Mike as he takes his first deer of the season in Blackpowder Bowhunting. You'll also find videos of other outdoor activities we enjoy. Fall can provide some great fishing opportunities, as well as some fantastic herping for snakes, and other reptiles and amphibians as they prepare for winter.
While you're here, be sure to stop by and check out our "Crew" page. There you'll find links to the pages of everyone involved with our project. Clicking the links to their personal pages will reveal a brief biography of what's currently going on with our members, and a video they had a hand in producing in the past.
We are aware that many of our videos involve consumptive use outdoor activities that some do not participate in, like Hunting and Fishing. These are not the only outdoor activities available. Eco-tourism is very popular. Exploring new areas one has not visited can be fascinating, discovering unfamiliar wildlife not native to your local haunts, or enjoying the scenery on holiday from work. We plan to explore this side of the outdoors more fully in future videos. But it wouldn't be the first time we have taken trips like this. Dana and Mike took a trip to Denali Park in Alaska not to long ago, and spent several days at a camp way down at the end of the Park road enjoying the scenery and filming wildlife. Michael and Desiree even went to do some filming abroad in Belize! Chris also enjoys traveling, and recently returned from the Amazon Jungle with fantastic video and images of some of the creatures they encountered while in the rainforest.
You can click the thumbnails below to join them on these adventures!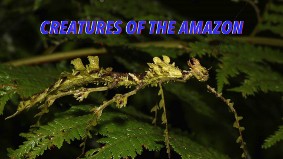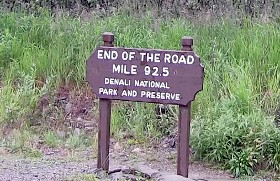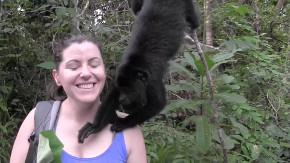 Keep your eyes open and check back often. We'll be posting fresh content just as often as time permits!
We've been sharing our videos on MyHuntProfile.com Click the links for more Information.